Whatever Happened To WWE Tough Enough Winner Daniel Puder?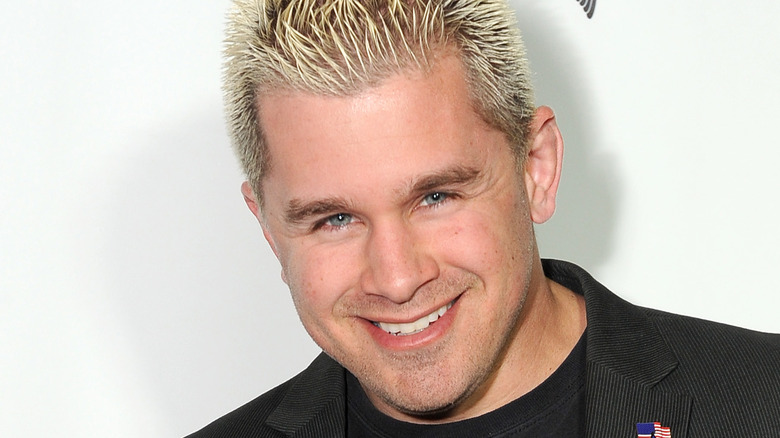 Angela Weiss/Getty Images
Few WWE wrestlers have experienced an abrupt rise to celebrity and equally sudden disappearance as Daniel Puder, who won the $1 million "Tough Enough" competition in 2004 and engaged in one of the most dramatic shoot matches versus Kurt Angle. 
Puder appeared in only two pay-per-views — Armageddon in December 2004 and Royal Rumble in January 2005 — before he was transferred to the developmental Ohio Valley Wrestling, where he labored before being laid off in September 2005 as part of a cost-cutting effort. Puder had brief stints with Ring of Honor in 2008 and New Japan Pro-Wrestling in 2010 before stepping out of the ring for good. 
In an interview with Wrestling Inc., Puder acknowledged that he still gets recognized by wrestling fans despite his relatively brief time in the spotlight. "People will come up — and I've gotten some of the most random people — being like, 'Oh my gosh, are you Daniel Puder?'" he said. "If I'm at dinner with my wife and son, I thank the fans and the people that watch the sport tremendously for the opportunity I had."
After hanging up his wrestling boots, Puder remained in the public eye, founding the non-profit My Life My Power in 2010 to assist young people facing bullying. Over the years the organization has expanded into a youth diversion and mentoring program along with training for adults seeking to become mentors. 
Puder's training programs have been used by educators, the military, and law enforcement. He has hosted a podcast, appeared as a TEDTalk speaker, and operated an MMA gym, while in 2019, he became a part-time deputy sheriff in St. Francis County, Arkansas.
Everybody wants entertainment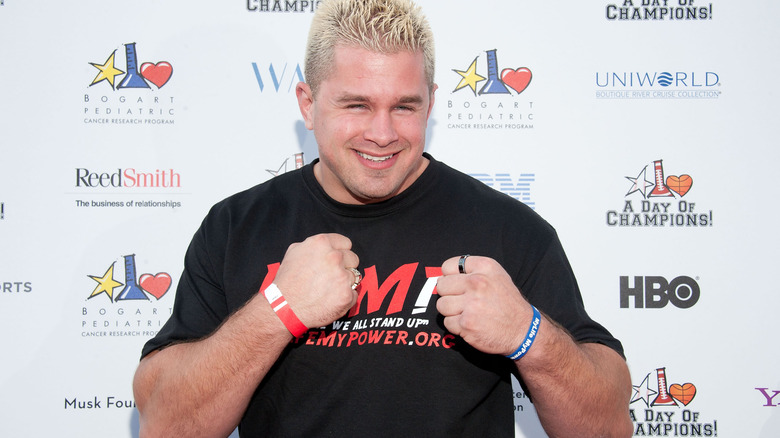 Amanda Edwards/Getty Images
Daniel Puder stated he rarely has time to watch wrestling nowadays, noting that it has evolved since his time in the ring.
"It's become more entertainment than wrestling," he said. "Just like UFC or MMA. Everybody needs and everybody wants entertainment. They just don't want to be able to go out there and watch wrestling — they want to understand a backstory, they want something built, they want to love somebody, they want to hate somebody. I think it's gotten watered down a little bit more over time."
"But I love both sports," he added. "I love MMA for what it is, I love pro wrestling for giving me the platform that I had. It's fun entertainment."
Puder professed to be unaware of the circumstances that led to Vince McMahon's departure from WWE, noting his own ties to the former CEO were fleeting. "I met him a couple of times, but I wasn't very close," he said. 
He also said that he hasn't been in contact with many of his former wrestling colleagues. "I've talked to them here and there, but don't usually spend that much time with a lot of the wrestlers."
Puder is focused on running his private school district and explained how he helps kids. "(We take) underprivileged kids and kids that have different learning styles or needs in school and support them to grow, learn, and become the best version themselves and graduate high school." He is also engaged in establishing an evidence-based drug prevention program backed by The College of William and Mary.
Positive peer pressure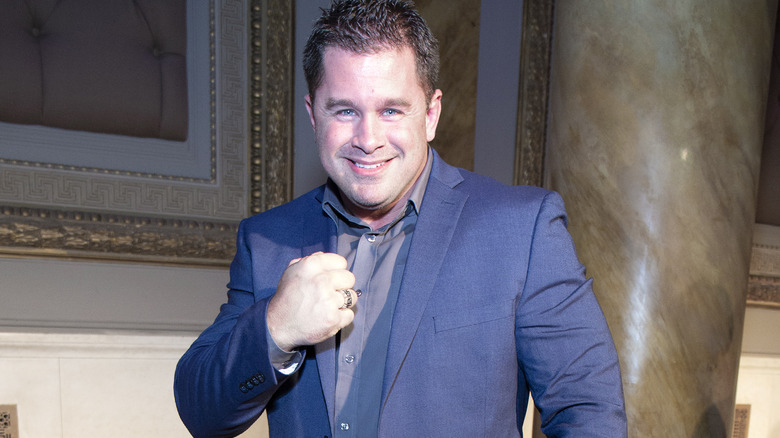 Santiago Felipe/Getty Images
Daniel Puder is focusing on creating new schools and doing public speaking engagements that highlight positive goals for young people. In his deputy sheriff work in Arkansas, he completed a two-day youth-based program and conducted drug trafficking education for local law enforcement officers.
Puder is particularly concerned about the response to the fentanyl crisis that is impacting the country and believes that too many people are looking at the issue the wrong way.
"We have a drug problem, but really, at the root, we're in a mental health challenge, which is not being solved by the school systems, the communities," he said. "(We) do a lot of shifting of mindset, so that kids understand their options, their vision, their purpose, what they're committed to in life, so that we reinforce the positive aspects, instead of looking at their negative peer pressure. We work to give them positive peer pressure."
While his WWE experience becomes increasingly distant over time, wrestling often pops up in his life in unlikely ways — particularly in the antics of his young son. "So, I'm in his bedroom about two weeks and he is playing," he said. "He climbs up his bookshelf, which is about two-and-a-half feet off the ground and does a swan dive on his bed. And I was laughing so hard."
Puder stated that if his son wanted a wrestling career, he would support him and help him get prepared and trained properly. "At the end of the day, the abuse on the body is just so tremendous. I would personally rather have him play basketball professionally because there's more money in it," said Puder.