WWE NXT Deadline Results (12/10): Bron Breakker Vs. Apollo Crews, Iron Survivor Matches, New Day In Action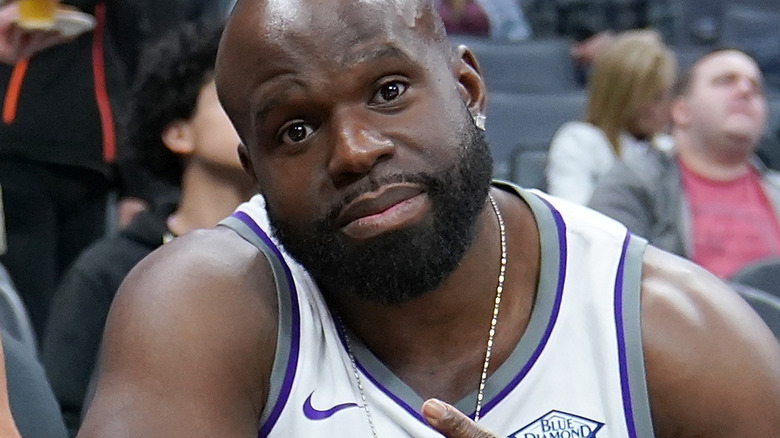 Thearon W. Henderson/Getty Images
Welcome to our WrestlingINC.com Live NXT Deadline 2022 Viewing Party. Please share coverage of tonight's Viewing Party on social media and chime in with your thoughts in the comments section below. Make sure to click the REFRESH button to continue to get the most current, up-to-date coverage.
This will mark the final "WWE NXT" special show of the year, and it is expected to be headlined by the latest NXT Championship match when Bron Breakker puts the title on the line against former main roster star Apollo Crews. While the two men have been friendly in the build-up to this match, it should lead to a hard-hitting encounter between them.
Elsewhere this show will see a brand new match concept take place with the Iron Survivor match. This is a 25-minute encounter that will see two people start and new competitors join every five minutes, with the goal being to have the most falls by the end of it. However, when someone loses a fall they must spend 90 seconds in a penalty box.
There will be a male and female Iron Survivor match, with the winner of each earning title shots for the NXT and NXT Women's Championships. The men's match is made up of Carmelo Hayes, Grayson Waller, JD McDonagh, Joe Gacy, and Axiom. Meanwhile, for the women, it will be Kiana James, Indi Hartwell, Zoey Stark, Cora Jade, and Roxanne Perez that do battle.
Elsewhere on the card, The New Day will be competing for the NXT Tag Team Championships against Pretty Deadly, as Xavier Woods and Kofi Kingston look to add another title to their impressive resumes.
While Alba Fyre will be out for revenge against Isla Dawn, who recently returned to action and cost Fyre her chance to become the NXT Women's Champion.
Women's Iron Survivor Challenge
It is Roxanne Perez and Zoey Stark who kick things off for the first-ever Iron Survivor match, and Stark immediately goes for an early fall, with Perez also attempting the same, and that is how things continue between them as they look to feel each other out. Stark then slams her opponent down to the mat, showcasing her power, but Perez gets herself back into it with a hip toss into an armbar. 
Kiana James then enters the match and immediately attacks Perez, but Stark comes in from behind and connects with an elbow to the face. She puts her focus back onto Perez with a shoulder tackle, but then she eats a dropkick with Perez on her shoulders, and that leads to Roxanne almost getting a fall when she landed on her until Stark stopped it. Stark rocks Perez with an onigiri, and she then kicks her again outside the ring as she then slams her into the stairs.
Stark then gets knocked to the floor as James targets Perez until she and Stark collide inside the ring. Stark then pushes her up into the air and catches Perez with a knee strike to get the first fall as Perez goes into the penalty box.
Jade – 0
Hartwell – 0
James – 0
Perez – 0
Stark – 1
Core Jade then comes in, and once Perez is free she immediately attacks her former tag team partner. Perez then sends James and Stark flying with kicks, and she then charges into James and goads Stark into doing the same. She then hits a Russian leg sweep, but James breaks that up. However, Jade then pops back in and gets a roll-up on James to secure a point. 
Jade – 1
Hartwell – 0
James – 0
Perez – 0
Stark – 1
Perez and Jade work together to hit superkicks to Jade, yet Stark then looks for a Crossface submission until Jade sets in an Indian Deathlock on her injury. Perez fights out of it and locks a submission in of her own, but that's broken up when James returns. She then attacks Stark and drops Jade to the mat as the final entrant – Indi Hartwell joins the match. She nails Perez with a huge boot, allowing her to score a fall. 
Jade – 1
Hartwell – 1
James – 0
Perez – 0
Stark – 1
Jade nails Stark with a big forearm strike, and that leads to them going back and forth, but on the outside, James leaps onto the barricade and hits Stark with a moonsault. Perez comes back in and she throws James into the steel stairs but then gets taken out herself. Meanwhile, Perez can sneak a roll-up on Stark. 
Jade – 1
Hartwell – 1
James – 0
Perez – 1
Stark – 1
The four women brawl while Stark is stuck in the penalty box while Hartwell suplexes Jade outside the ring. Stark gets back into the match and starts cleaning house, nailing big boots as James gets thrown across the ring, but Perez charges in to take her out. She then dives out of the ring to wipe out Hartwell, and Jade then cannonballs the others outside while Stark watches on. She heads to the top turnbuckle and then springboards out with a crossbody to attack them all. 
Stark then gets attacked by Hartwell who is planted to the mat by James as Perez then nails her with a backstabber. Jade then appears and they go back and forth until Perez hits a Pop Rocks.
Jade – 1
Hartwell – 1
James – 0
Perez – 2
Stark – 1
The remaining women all frantically look to get a fall, with Hartwell and Perez spilling to the outside, meanwhile Stark nails James with a kick to the face, and all the women end up getting involved. Right at the end, Jade tries to take out Perez, but she rolls to the floor and time runs out. 
Winner: Roxanne Perez
Alba Fyre vs. Isla Dawn
Things get physical immediately between the two women, with Alba Fyre taking the fight to her rival, sending her out of the ring, and slamming her on the announce table before they go back inside as Fyre begins working on a submission. Isla Dawn manages to slam Fyre into the turnbuckles, creating some distance between them as she follows it up by slamming her to the mat. 
Dawn then exposes the middle turnbuckle, and she follows up with a double knee attack which gets her another near fall. She then places a focus on the back of Fyre, kicking it hard as she transitions into an arm submission to retain control. Fyre manages to avoid a knee attack and she fires back with one of her own, but then Dawn smartly hooks Fyre's leg across the second rope trapping her for an easy attack. Dawn then follows up with a huge double-knee attack from the top turnbuckle, but Fyre still kicks out. 
When Dawn takes a moment, Fyre wastes no time in running to the top rope and flipping outside the ring to wipe her out, and they just beat the 10 count. Fyre turns things around by planting Dawn face-first on the mat, and she then runs the ropes to hit a tornado DDT for a near fall. Dawn regains control with a suplex, but she is once again knocked to the floor as Fyre follows up with a dive. She then takes her rival and hits a Gory Bomb, but she doesn't want a count win so she takes her back. 
Fyre plants Dawn down once again inside the ring, and she then heads to the top turnbuckle, connecting perfectly with a Swanton Bomb. However, as she seemingly has the match won the official is unable to make the count as he falls to the mat as black blood pours out of his mouth. Fyre then hits a superkick and a new official appears, but Dawn kicks out and then sends Fyre face-first into the turnbuckle as she drives Fyre down to the mat for the win. 
Winner: Isla Dawn

Pretty Deadly (c) vs. The New Day (WWE NXT Tag Team Championship Match)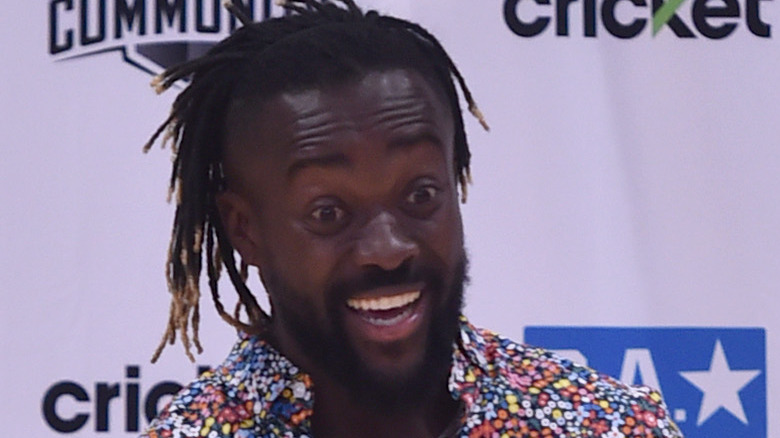 Alberto E. Rodriguez/Getty Images
Xavier Woods immediately tries to catch Kit Wilson out with a roll-up which forces him to regroup for a second. He stays in control, hitting a senton but Wilson kicks out as Kofi Kingston gets involved and New Day nails a double team, sliding in to slam his face to the mat. Elton Pince then stands in the ring holding the tag rope and he tries to tag, that's not allowed but it gives Prince the chance to cheat so the champions take control. 
Prince then tries to flip him across the ring but the former WWE Champion lands on his feet and then twerks for good measure, and Wilson then does one himself. Kingston then gets back to business with a kick to the face with Woods hitting a standing elbow drop. Wilson comes back in and so does Kofi who tries to dive out of the ring but Prince stops him, only to eat a kick to the face as Kingston then dives out and hits both of them. 
Kingston tries to get back in the ring but Prince holds his foot and that allows Pretty Deadly to take control, as Kingston is sent head-first into the ring post. Wilson tries to cut the ring in half, but Kingston flips over him and then plants him on the mat. Both teams tag and Woods charges in with several clotheslines which fires himself up as he then hits one into the corner as Wilson gets dropkicked out of the match. 
However, Prince is legal and he tries to attack him only for Woods to hang him on the second rope as Woods then dives through the ropes, taking out both men at the same time. Prince fights back though, attacking the throat as he follows with a big clothesline of his own, and the two men then go back and forth with punches. Wilson then tags in as Prince pushes him off his back so he gets extra pace to take down Woods. 
Kingston charges in to knock Wilson out, but with the official distracted the champions go for the Eddie Guerrero spot. They end up throwing the title between them all as all four men wind up being down as they blame each other. However, as the official puts one title away, Wilson nails him with the other, but Woods kicks out. Pretty Deadly looks for Spilt Milk but Kingston stops it and hits Trouble In Paradise to Wilson. 
Woods sends Prince into the top turnbuckle and New Day then connects with a double team as Kingston drops down from the top turnbuckle with a stomp as Woods holds him up and we have new champions!
Winners (and new NXT Tag Team Champions): The New Day
Men's Iron Survivor Series Match
JD McDonagh and Axiom kickstart this one, and the Irishman looks to attack his opponent immediately, and as he grabs the legs of Axiom to pull into the ring post, he reverses and drags McDonagh, sending him head first. Axiom then launches himself out of the ring and sends his rival into the penalty box several times. However, as Axiom looks to dive into McDonagh, he gets caught in mid-air with a dropkick from JD. 
The two men then just go back and forth with a series of slaps, but Axiom gets in control of things with some sharp strikes and kicks, and then he wraps a clothesline around the back of McDonagh's head which gets a near fall. That is followed by a couple of dropkicks, which as precise on McDonagh in the corner. Things turn around with a big powerbomb from McDonagh after a huge lariat, but it doesn't get him a pinfall. 
Carmelo Hayes enters and he wipes out McDonagh after springboarding back on himself, and he then hangs up Axiom and drops his leg down over him as he hung. Axiom then spears Hayes, who is holding McDonagh, who DDT's him on the way down to the ring. McDonagh looks for a high-risk move but gets pushed down and the three brawl again, but as Hayes looks for a springboard movie and is met with a kick to the face, however, he fights back and catches Axiom with a big strike to get the first pinfall. 
Axiom – 0
McDonagh – 0
Hayes – 1
Gacy – 0
Waller – 0
McDonagh and Hayes then spend some time going back and forth, and both are wiped out when Axiom comes in to hit a double crossbody. All three men then end up down as Grayson Waller comes in to hit a double takedown on McDonagh and Axiom, and he pins both men. 
Axiom – 0
McDonagh – 0
Hayes – 1
Gacy – 0
Waller – 2
Wallter and Hayes then begin brawling and Hayes hits a pump kick, but he then gets up and nails a Stunner on the apron to split things up. Axiom then nails McDonagh with a big punch, and he re-locks them back into the penalty box as Axiom gets the best of the chance and then slams the door into his face. But then from behind Waller blasts him into the box. Hayes plants Axiom in the ring but it doesn't get the job done and Hayes then spends too long talking trash as Waller takes him out and then drops Hayes on the announce table as he takes a shot at Booker T. 
Axiom catches Waller back inside the ring though with a roll-up, taking a crucial point. 
Axiom – 1
McDonagh – 0
Hayes – 1
Gacy – 0
Waller – 2
After that Axiom hits McDonagh with Golden Ratio which gets him another immediate fall. Joe Gacy gets in at this point and hits Hayes with a pump kick and then running clotheslines to Axiom and Hayes, and he then locks in a submission, stretching Axiom to get a fall. 
Axiom – 2
McDonagh – 0
Hayes – 1
Gacy – 1
Waller – 2
As Axiom is heading in Waller attacks him and leaves him for McDonagh who gets revenge on Axiom by sending him into the penalty box. However, back inside the ring Gacy bounces off the ropes and hits a cutter to get another point. 
Axiom – 2
McDonagh – 0
Hayes – 1
Gacy – 2
Waller – 2
The men all brawl on the outside, yet inside the ring Hayes can stretch Waller and gets another fall, and on his way to the box, Gacy attacks him.
Axiom – 2
McDonagh – 0
Hayes – 2
Gacy – 2
Waller – 2
Gacy attacks Axiom with a clothesline, but the masked man transitions into a submission only for Hayes to break it up with an axe kick. McDonagh then pulls Axiom and slams him to the floor, before he catches Gacy and Hayes with headbutts. Waller comes in and he gets caught, but as he looks for his first fall everyone else breaks it up. All four men then surround McDonagh as he is in the middle of the ring, and they all nail a pump kick each. 
Gacy sends Waller out of the ring and he drops him onto the steel stairs before planting Waller as he then looks for another submission, stretching him until McDonagh breaks it up. Gacy then puts him into the submission until Axiom breaks up and he then gets put in a submission by Gacy, but that is broken by superkicks and Gacy eats a codebreaker and a headbutt from Hayes and McDonagh. 
The Irishman gets DDT's by Axiom, but as he is getting up Hayes connects with a diving leg drop. Hayes seems to have it but Waller pulls him out and steals the pinfall himself. 
Axiom – 2
McDonagh – 0
Hayes – 2
Gacy – 2
Waller – 3
Waller then sprints around the ringside area to avoid his opponents to win the match. 
Winner: Grayson Waller
Drew Gulak is shown and he says he hasn't been able to showcase his full potential but he has a good idea of how to go where he wants. He is here to grind and if he can see someone who can help him than even better. Damon Kemp introduces himself and tells him to watch his match on Tuesday. 
Bron Breakker (c) vs. Apollo Crews (WWE NXT Championship Match)
The two men lock up, but neither is willing to budge and they go again with the same result. They follow it with a test of strength and yet again things are even, and both men then counter hip toss attempts as the stalemate continues. Crews then gets a clear bit of offense in with a dropkick and then a standing moonsault, and as the champion tries to get a breather outside the ring, Crews hits another to the outside as he then leaps back onto Breakker to get back into the ring. 
Breaker then smartly reverses Crews' attempt to trip him by rolling through and hitting a huge stalling suplex following it up with his own standing moonsault as he then leaps over the top rope to take him out. Back inside the ring and Breakker looks to leap back in from the top turnbuckle, but that is reversed as Crews catches him flush on the nose in mid-air. Crews then shuts his eyes and opens them again to be more aggressive, hammering down punches on him. 
Crews then nails a trio of German suplexes, but the champion keeps kicking out. Crews then shows his power by hitting a trio of powerbombs in a row, but Breakker still kicks out, and he follows it with a Frog Splash which comes close to seeing him win. Crews hits a splash in the corner, but as he goes again Breakker moves, giving him some breathing room. Breaker then catches Apollo in mid-air with a Spinebuster, and he heads to the top turnbuckle and he leaps and plants Crews to the mat, but it doesn't get him the win. 
The champion attempts to life Crews, but he knows it is coming and counters into a DDT which sees him come close again, but Breakker plants Crews down straight after to stay in the match. However, Crews then powers up Breaker and then slams him, but it gets kicked out of. The duo then start going back and forth with their punches as Crews hits a pump kick but then turns into a Spear for Breakker to retain. 
Winner (and still NXT Champion): Bron Breakker
After the match, Breakker poses with the title only to be hit with a cutter from Grayson Waller, who holds the title to close the show.