Backstage Update On Potential Sale Of WWE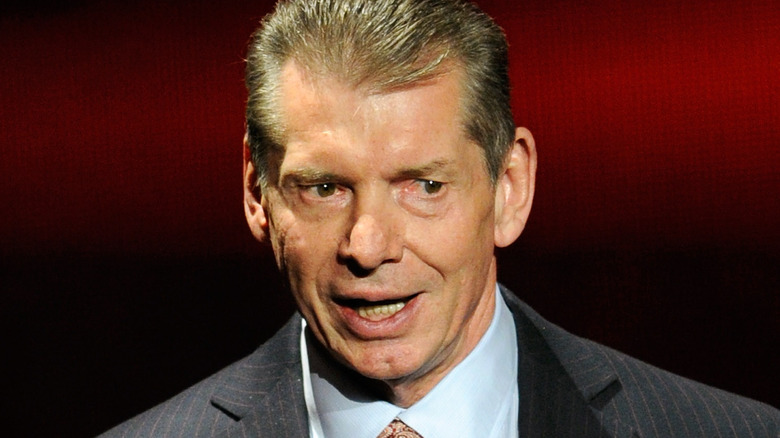 Ethan Miller/Getty Images
After retiring from the company for less than six months, Vince McMahon has officially returned to WWE's board of directors. Now under the title "executive chairman," McMahon is looking to help facilitate a sale of the company ahead of the renewal of their media rights deal. In another update, CNBC reports, "WWE has hired JPMorgan to help the company advise on a potential sale, according to people familiar with the matter." If a sale occurs, it is expected to happen in the next three to six months.
CNBC also suggests there are at least eight companies who would have interest in purchasing WWE. Among the top of the list are Comcast and FOX, two networks who already carry WWE's programming. Comcast owns NBCUniversal, which already has a deal to carry the WWE Network on the Peacock streaming service, in addition to airing "WWE Raw" on USA Network. Similarly, FOX has had a TV deal since 2019 to carry "WWE SmackDown" live on Friday nights.
Disney could have some interest, particularly when it comes to streaming, merchandising, and integrating the company into their theme park business. Warner Bros. Discovery has a history with the pro wrestling business as their TV deal with AEW is up later this year. Netflix and Amazon are two streamers that could be interested, with the latter dabbling in live broadcasts of football, baseball, and soccer. Additionally, Endeavor Group Holdings is another name that has come up after they bought UFC in 2021. Rounding out the list is Liberty Media as their shareholders have figured out how to market Formula 1 car racing in a way that their global success "could provide a roadmap for a future WWE strategy."