Kurt Angle Thought Top AEW Star Would Be A WWE Lifer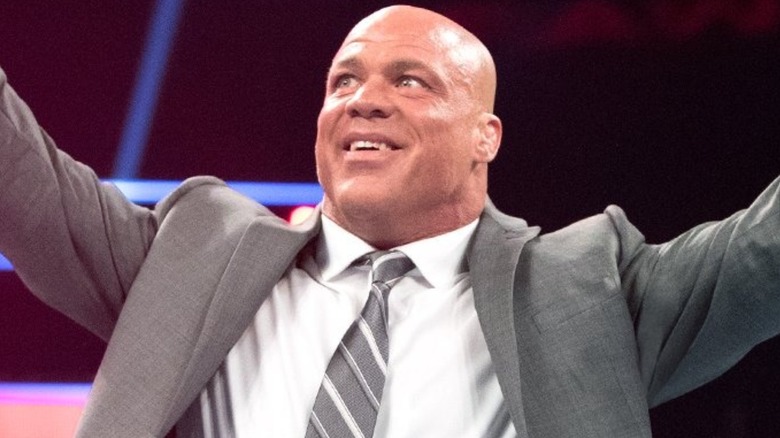 WWE
For years, many fans and experts thought the chances of Chris Jericho wrestling for an American promotion outside of WWE were slim to none. Even Jericho once claimed he'd only do business with another wrestling company if it wasn't based in America.
As we all know, things changed, and Jericho ended up becoming a key piece in the launch of AEW where he remains a vital part of the company. During a recent episode of "The Kurt Angle Show," the Olympic gold medalist admitted he never thought he'd see Jericho leave WWE.
"I thought Chris Jericho was gonna be a WWE lifer," Angle said. "I never thought he'd ever leave. He left before and I think he went to Japan, but never really signed with another company, at least not since he was in WCW. He was in WWE for the longest time and I never thought he'd leave and go to another company."
Jericho certainly has his share of supporters, but there are a group of critics who feel he shouldn't be in the spotlight anymore. Angle has a message for the naysayers. "Regardless, Chris Jericho is a huge star," Angle said. "He should always be in the main event, and he should be winning a lot of matches. It's not like he's past his prime. He's still going as well as he ever has, and as long as he's doing that you need to continue to push him."
If you use any quotes from this article, please credit "The Kurt Angle Show" with a H/T to Wrestling Inc. for the transcription.