Eric Bischoff Has Heard Comcast Has Interest In Huge Acquisition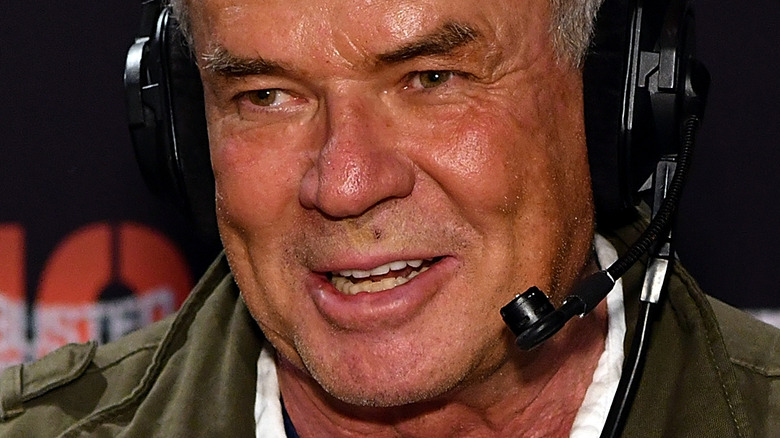 Slaven Vlasic/Getty Images
Comcast is one of several telecommunication companies that's been linked with purchasing WWE down the line. However, the company is reportedly interested in acquiring the media conglomerate that currently hosts AEW's weekly television shows as well.
On the latest episode of "Strictly Business," Eric Bischoff stated that Comcast was interested in purchasing Warner Bros. prior to the merger with Discovery. However, just because WB has paired up with another major entity doesn't mean that Comcast has lost interest in acquiring it. According to Bischoff, he knows a "high-profile individual in the movie industry" who's been following Comcast's reported interest in acquiring Warner Bros. Furthermore, Bischoff claimed that he spoke to the individual on the morning the podcast episode was recorded.
"There is a rumor, according to my friend — I'm not in Hollywood anymore so I don't know. But, according to my friend, Comcast is still interested in making a play for Warner Bros. Discovery."
Bischoff went on to say that the individual in question is "incredibly credible" when it comes to the current happenings in Hollywood. Earlier in the episode, the former WCW President noted that his friend is working on a highly-anticipated upcoming movie, though he didn't state which one. 
This isn't the first time that Comcast has been linked with acquiring WBD, either. According to The Hollywood Reporter, Comcast has reportedly been interested in acquiring the media conglomerate since 2022, but any potential negotiations are off the table until April of next year. WBD's debt has been well documented in recent times, so merging with another company might not be such a far-fetched idea.