Eric Bischoff Lays Out WWE Sale Scenario That Could Benefit AEW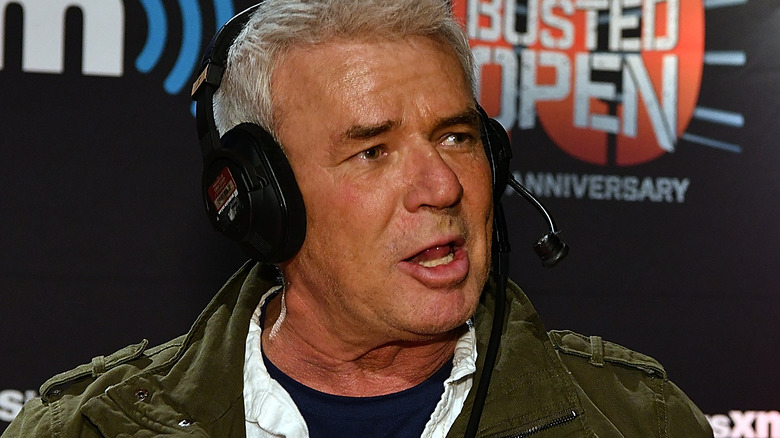 Slaven Vlasic/Getty Images
Former WCW Senior Vice President Eric Bischoff has revealed the one scenario he could see from a potential WWE sale that would benefit AEW. The WWE return of Vince McMahon has turned many heads within the wrestling industry. McMahon cited the need for his assistance with a new media rights deal, as well as a possible sale as his reason for reinstating himself to WWE's board of directors.
Reports from DAZN's Steven Muehlhausen and Cassidy Haynes of Bodyslam.net claimed that WWE had sold to Saudi Arabia's Public Investment Fund. Other journalists, such as Ariel Helwani of BT Sport, shot down the report.
During a recent edition of his "Strictly Business" podcast, Bischoff revealed he feels WWE selling to Saudi Arabia could be a positive for AEW.
"Here's the scenario, though, I thought may benefit AEW," Bischoff began. "If you go back to a Saudi acquisition, I think there's a potential that, that could benefit AEW simply because of the challenges that TV rights are going to create and the difficulty it's going to be in getting the kind of blue-chip programming time and revenue that WWE is currently getting."
Bischoff also said that the negative backlash WWE could face from a potential sale to the Public Investment Fund may create additional goodwill for AEW. He noted that if another company such as Comcast or Disney purchases WWE, things would have the opposite effect for AEW. Bischoff feels such a sale would give WWE "an even more entrenched, strategic strength," which wouldn't bode well for any company competing against them.
If you use any quotes from this article, please credit the "Strictly Business" podcast, with a H/T to Wrestling Inc. for the transcription.