Santino Marella Has A New Job With A Major U.S. Promotion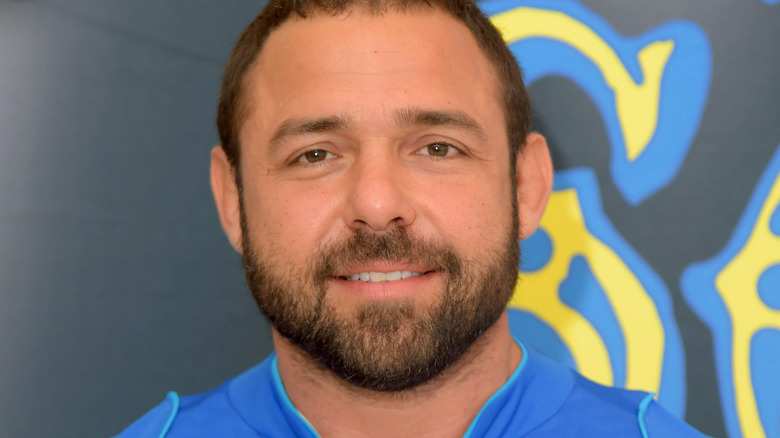 Michael Loccisano/Getty Images
Frankie Kazarian's surprise jump from AEW isn't the only big news coming out of Impact Wrestling's Hard to Kill 2023 pay-per-view at Center Stage in Atlanta, Georgia. The next big development was less of a surprise, but still a major storyline moment: The debut of Santino Marella (using that name) as Impact's new Director of Authority, a title that the company has used in the past for storyline authority figures. He debuted by restarting Joe Hendry's Digital Media Title defense against Moose after Moose used a low blow en route to getting the apparent pinfall. Hendry got the win shortly after the match resumed.
The reason Marella (real name Anthony Carelli) coming to Impact was not a surprise is that it was reported a few weeks ago by various outlets that Anthem Wrestling Exhibitions LLC, the corporate entity doing business as Impact Wrestling, had filed for a trademark on the "Santino Marella" name on December 19. WWE's last remaining trademark on Marella's ring name, which he started using when he was called up to the company's main roster in 2007, had been canceled on October 20, 2021, over a year before Impact's filing.
In recent years, Carelli had mainly been operating the Battle Arts Academy wrestling school in the Toronto, Ontario, Canada metropolitan area. He came under criticism this past July when he booked Marty Scurll on one of the shows held at the school, even vaguely tweeting about people deserving second chances at the height of the controversy. Scurll has been persona non grata in most promotions since being released by Ring of Honor in 2020 after a company investigation of a sexual misconduct allegation against him.