Jazz Wants To Have Five Star Match Against Top WWE Star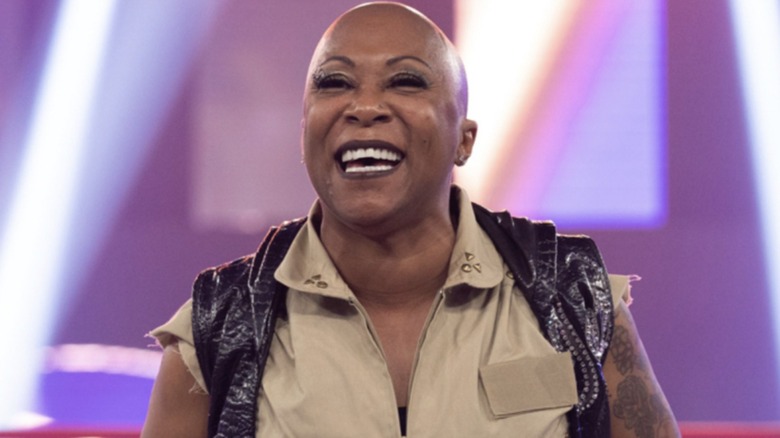 Impact Wrestling
Jazz experienced her rise to fame as a powerhouse in WWE's women's division in the early 2000s. She captured the WWE Women's Championship twice and was involved in matches at WrestleManias X8 and XIX with that title on the line — the former as defending champion. She last appeared in WWE in 2006 before spending several years on the independent circuit. Since then, WWE's women's division has evolved to feature more athletic bouts while being given far more time as a part of the programming.
The Women's Wrestling Hall of Fame inductee recently appeared on a "K & S WrestleFest" Facebook livestream where she answered fan questions. While reflecting on the current crop of WWE talent, Jazz named who she would want to produce a "five-star match" with.
"I say it all the time when I'm asked this question — a good knee replacement, a little cardio — Charlotte Flair. She's the truth," Jazz said. "I love her work. I love everything about her in-ring performance, I really do. The next one would probably be Bianca [Belair]. I would like to work Charlotte, because Charlotte is a worker. Her and I can go out there, and I can call the spot and have a f****** five-star match. I honestly feel that."
Jazz went on a retirement tour in 2021, which included several appearances for Impact Wrestling. She briefly formed a tag team with Jordynne Grace before losing a Title vs. Career match to then-Knockouts Champion Deonna Purrazzo to write her out of storylines. Her last match occurred in October 2021 when she won a six-person mixed tag bout at IWC Super Indy 20.