X-Pac Remembers His Biggest Raw Moments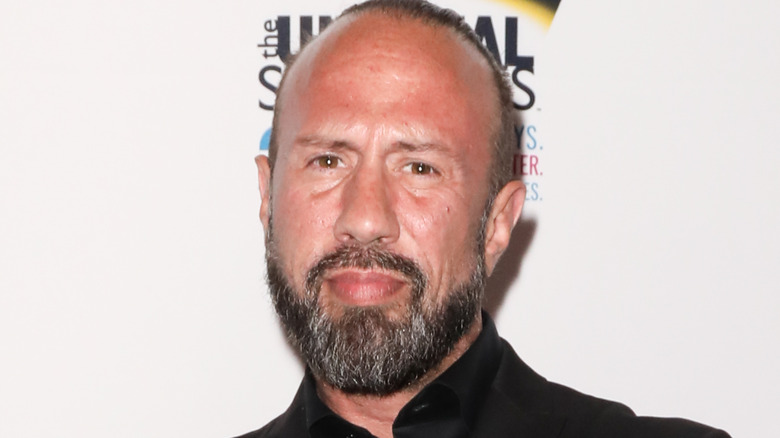 Paul Archuleta/Getty Images
On Monday night, WWE celebrated 30 years of "WWE Raw" with a special edition of the show that featured numerous returning legends, including a D-Generation X reunion that featured, among others, Sean Waltman appearing as X-Pac. Later that night, WWE tweeted a Digital Exclusive video of Byron Saxton interviewing Waltman, with the topic being his greatest moments on "Raw."
"It wasn't on the very first 'Raw,' but my match where I beat Razor [Ramon] was the first big 'moment' on 'Raw,'" he said. "The most important moment of my career, bar none. Nothing even comes close."
In the spring of 1993, Waltman started appearing on "Raw" as enhancement talent, going through a few names over the course of a few losses before upsetting Ramon on the May 17, 1993 episode and kicking off his WWF career proper. That episode, which also included Marty Jannetty returning as a surprise and beating Shawn Michaels to win the WWF Intercontinental Title, was subsequently dubbed "Night of the Upsets" by WWF Magazine and is widely consider the night that put the show on the map.
Saxton then changed topics to Waltman's 1998 return from rival WCW, where he first became a member of DX.
"I was nervous, y'know?" Waltman said. "Vince [McMahon] was like, 'They're expecting something big from you. Go ahead and give it to them.' That was all he said."
Asked about other memorable "Raw" moments of his, Waltman listed the WCW invasion storyline and being a part of Mick Foley's first WWF title win over The Rock, with DX at ringside. "I was always fighting everything back then," he said. "I should have taken more time to enjoy it all. Not that I didn't; it was the time of my life. But it could've been even funner if I let it be."