Former WWE Announcers Criticize The Current State Of Spanish Commentary In Wrestling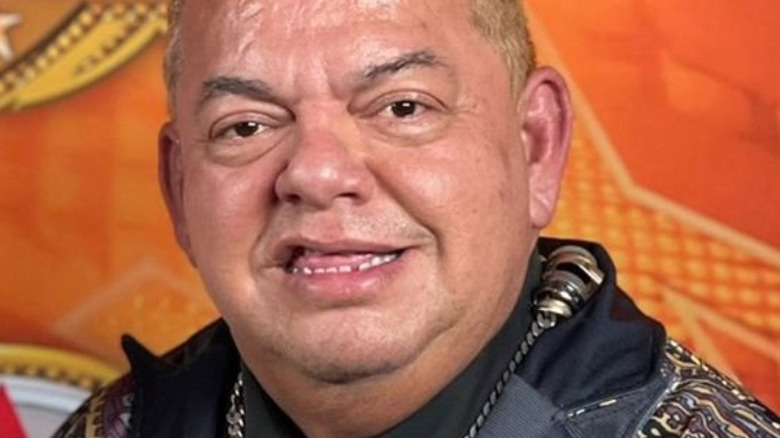 Lucha Libre AAA
For many years, Hugo Savinovich and Carlos Cabrera were known as the Spanish voices of WWE. Even those who didn't tune into the SAP version of WWE programming grew accustomed to seeing Savinovich and Cabrera at the Spanish announce desk, which became infamous for getting destroyed.
Speaking to "The Ten Count," Savinovich said that providing Spanish commentary during the Attitude Era allowed him to feel free. "It's one of the biggest moments in our industry, and Carlos and I were right there where there was not too much political correctness and you could just go out and have some fun," Savinovich explained. Savinovich also shared his belief that WWE and AEW are failing to understand what the Spanish-speaking audience wants these days.
"Unfortunately, not the companies, not Vince [McMahon] or Triple H now or Tony Khan, they don't know what Spanish culture is, and they're forgetting that we are 62.5 million Latinos in the United States," Savinovich said. "We went up from 50 [million] in 2010 to now 62.5; we will reach 70 something within the next 10 years, and they are not taking care of their Spanish customers." Savinovich feels the success WWE had with music star Bad Bunny is proof that Latin customers have money to spend if the product caters to them. Cabrera added that "one of the biggest sources of income for any wrestling company that is respected around the world is the Hispanic market." Cabrera said that he and Savinovich had success and garnered respect over the years due to their passion and understanding of how to speak Spanish correctly.
If you use any quotes from this article, please credit The Ten Count, with a H/T to Wrestling Inc. for the transcription.