Former WCW Star Says Vince McMahon Wants To Get Back In The Spotlight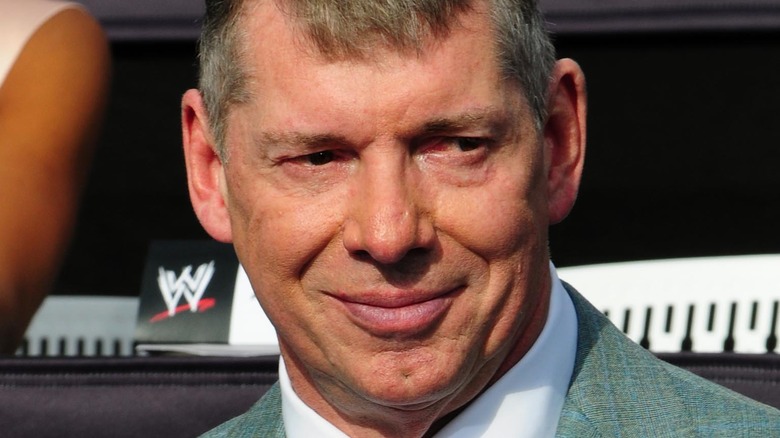 Vallery Jean/Getty Images
Vince McMahon's return to WWE has been the talk of the wrestling world. The former CEO has said he's only back in WWE to help facilitate a sale, and McMahon has yet to get openly involved with the creative side of the company, let alone be on TV, but one former WCW star is wary of the temptations that come with that kind of power.
Former WCW Tag Team Champion Buff Bagwell compared McMahon to another famous Vince in an interview with Sportskeeda. "When Vince Russo came into [WCW], his big thing was 'everybody here who runs this company, it goes through their heads that maybe they try to become stars on their own show,'" Bagwell explained to Bill Apter, "so Vince Russo at the beginning was never on TV. He had the twin brothers, the Harris Brothers on camera and it was Vince Russo's voice. He promised all of us, all the top guys, that he would never be on TV. From that first interview, it was a few weeks later and he was all over TV, wearing a nWo shirt and beating up Sting with a baseball bat."
Bagwell goes on to say that anyone in power over a live television show like professional wrestling "wants to be stars," and thinks that McMahon is not immune to the temptation."
"I think [Vince has to be back in the spotlight again]," Bagwell said. "He says he's back just to sell the company, and that could be, but he's a very wealthy man and he's got some money."
A sale of WWE is expected to take "many months," according to former WCW President Eric Bischoff.