Damien Sandow Says Past WWE Decision 'Is What It Is'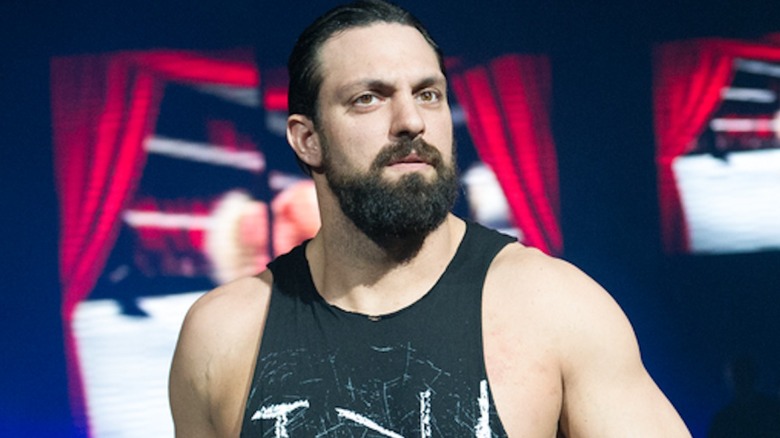 WWE
The Money In The Bank briefcase has propelled a number of WWE Superstars into the main event scene. Names like Edge, CM Punk, Daniel Bryan, and Seth Rollins have all used the contract contained within to cash in their opportunity for a title shot and to win their first world championships. However, one talent who did not find similar success was Aron Stevens — or the wrestler formally known as Damien Sandow.
While appearing on "Ten Count," Sandow spoke about his fateful cash-in attempt, revealing that there were in fact talks about him walking away with championship gold around his waist. "It was said to me, but there are no promises. There are no guarantees."
Sandow would cash in his Money In The Bank contract on an episode of Raw in October 2013 against an injured John Cena. Cena, wounded after a Hell In A Cell match against Alberto Del Rio the night before, was attacked by Sandow after the champ cut a promo, and the briefcase was turned in. However, Sandow would come up short, losing the subsequent match to Cena and making him only the second Money In The Bank holder to not successfully cash in the contract; the first ironically was Cena himself.
Sandow further elaborated on his feelings knowing how close he was to being champion in WWE, only for those plans to change. "How would you want me to feel? It's one of those things where it is what it is. And you know what? You can dwell on the past, which, you know, that got to me a little bit. Or you can go forward." Sandow added that, even with such a setback, he continued to plug along, doing the best he could with what was asked of him. "Behind the scenes? Yeah, it can get to me. But as a performer, I go out there; I don't care what I did. I may not like the script I'm handed, but I can weave that straw into gold."