Road Dogg Thinks There's Room In WWE For An All-Women's Show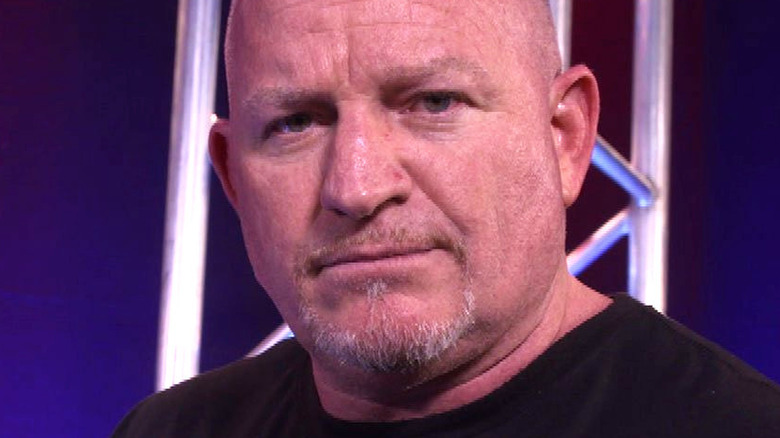 WWE
"Road Dogg" Brian James might not work in WWE creative anymore, but he's a strong supporter of the company's women's division. On a recent Q&A episode of "Oh You Didn't Know," James said that WWE has a plethora of female talent, but that booking the division isn't as easy as making matches, especially when the booking "keeps the lights on," also noting that WWE would need to get a better handle on the women's tag team division before the introduction of hypothetical midcard titles. One thing James is certain of, is that WWE has enough talent to give the women a regular showcase.
"I think there's room for an all-women's show," James said, "it's just 'who wants to buy that?' in TV sales. There's definitely enough talent to have a women's two-hour show on [blahh] and it could be called [blahh]. I'm not sure what it would be called."
James notes that now that women are main-eventing shows and PLEs, the talent is finally lining up with the demand for more female representation on WWE TV. WWE famously ran the one-off event WWE Evolution as a special on WWE Network, but despite fan requests for a follow-up to the popular event, WWE has yet to produce a sequel, with former-WWE star Mickie James suggesting Evolution was "set up to fail." Despite his opinions, there doesn't appear to be much that James can do, as the WWE Hall of Famer admitted that he is no longer in creative or the "inner circle" backstage, instead making sure WWE's non-televised live events line up with what's happening onscreen each week.
If you use any quotes from this article, please credit "Oh You Didn't Know" with a h/t to Wrestling Inc for the transcription.