Piper Niven Opens Up About Battling COVID, William Regal's WWE Return, A WrestleMania Dream Match With NXT Star, & More - Exclusive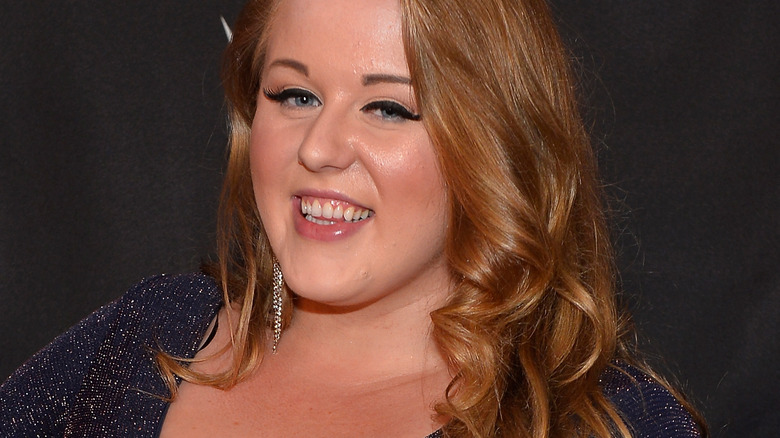 Bryan Steffy/Getty Images
This past Saturday in WWE's Women's Royal Rumble match, Piper Niven made her triumphant return to action. Perhaps the most surprising aspect of it was her ring name, which she's never used on the WWE main roster. She made her debut under the Niven name and used it in the Mae Young Classic and "WWE NXT UK," but for the last several years, Niven has been known to the WWE universe as Doudrop, the fun-loving former sidekick of Eva Marie who became a Bane-esque supervillain alongside Nikki A.S.H. in 2022. Since her debut as Doudrop on the main roster, many fans have rolled their eyes at her inconstant and often haphazard booking, and there was much rejoicing in the Alamodome when Niven returned to her roots at the Rumble.
In this exclusive interview with Wrestling Inc. Senior News Editor Nick Hausman from last Friday's WWE Royal Rumble press junket, Niven — in her final days as Doudrop — spoke about her time away from the ring, William Regal's return to WWE, her relationship with Nikki Cross, and more!
Wrestling With COVID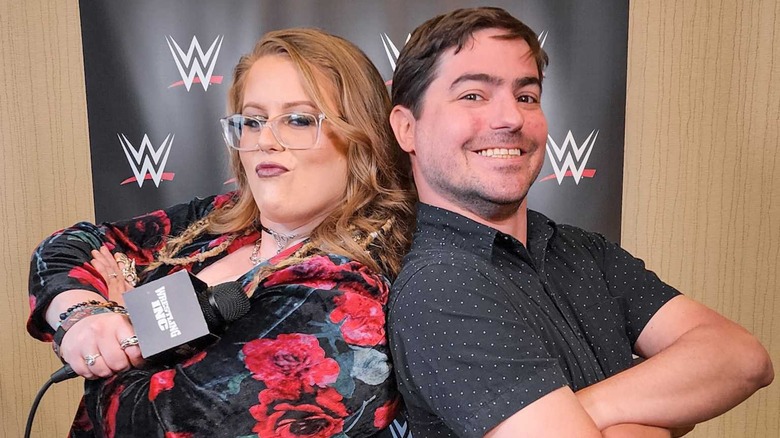 Michael VanSchoyck/Wrestling Inc.
Nick Hausman: I heard that you were dealing with COVID, that came out yesterday. How are you doing?
Doudrop: I'm doing really, really well. I've been off for four months now, I want to say.
Yeah, you've been away a while.
It's been quite a while. For three of those months I was just under strict rest instruction. Little over a month, I've been trying to get myself prepared, try to come back, get back to ring fitness. Yeah, it has been quite a whirlwind.
How hard is it for you to sit at home and watch the product and know you can't be in there right now making your mark, especially heading into WrestleMania season?
Honestly, it's so hard. I really don't mind admitting. It was really, really difficult for me to watch any wrestling, because I was jealous. Straight-up jealous. I was jealous that I wasn't there, being able to do my thing and being able to mix up with the girls. Not jealous of them, but proud of them about how well they're all doing, just so wanting to be there. It's not a bad thing because it just showed me how passionate I still am for the business, and then how much love I have for it.
WWE's UK Expansion
Alex Bierens De Haan/Getty Images
What's the pie-in-the-sky kind of bucket list match for you if you could go into Mania this year? Who's somebody you'd really like to tangle with?
I feel that me and Ms. B [points at Bianca Belair across the room] have some unfinished business. But my all time dream match for WrestleMania is me and Alba Fyre, because we have kicked it together all over the world and I feel it would be absolutely remiss if we didn't get a shot at it on WrestleMania.
Man, she is, no pun intended, she's on fire right now.
She is on fire.

She is legitimately on fire. She's setting things on fire down in "NXT" right now. That's so cool. I mean, obviously you guys came up in the UK scene together. Talk to me about, while we're talking about the UK scene, "WWE NXT UK" just went away. They're bringing back "NXT Europe." Do you have any intention on being involved with that, or just do you have any thoughts on the brand as a whole?
I would absolutely love to be involved with "NXT Europe," because I loved "NXT UK" so much and I thought it was such a great show ... I know the people that did watch it loved it, and I just wish it got more eyes on it and more love, because some of the matches, they were just some of the best matches you've ever seen. I know that every single person there poured their heart and soul into it, and it really came across in the work. I mean, really excited to see what happens with "NXT Europe," and hopefully I can be a part of that.
That'd be great. Speaking of UK talent, you guys have a legend walking around the locker room again in William Regal. What is it like for you to have Regal back in the mix, back in the WWE fold?
It's genuinely so exciting. I think he's one of the greatest wrestling minds of all time, and to be able to get to pick his brain and share in that experience and get his advice is just absolutely invaluable, it's absolutely priceless and I'm so glad that we get to interact again.
Nikki Cross And Piper Niven
Talking about people you used to interact with, Nikki A.S.H. is no more. You were part of that really brief period of time where Nikki A.S.H. was a thing, now she's back as Nikki Cross. How do you feel about her shedding the superhero-in-training roots and re-embracing who she is as Nikki Cross?
I know that Nikki A.S.H. meant a lot to her, and I'm really glad that she got the chance to do that, but I'm also really glad that she's getting a chance to live authentically. I'm very, very close with Nikki, very personal with Nikki, so knowing she's just such a little character in her real lif ... she's just a cannonball of sunshine. Getting to see her scuttle around and be a little creep is just, to me it's hilarious. I'm like, "There she is, there's my girl, there she is."
Would you be open to reforming the relationship now that she's back to Nikki Cross, or when you come back, do you see yourself more as a singles wrestler when we see you back here in the ring?
No. The last interaction that Nikki and I had on television, she took off her mask and threw it at me.
I remember.
So there's going to be some cross words. There's going to be some cross words.
Is she like the first person on your list then?
We can maybe strike a deal, we can maybe strike a deal.
Interesting.
But she has some making up to do, I don't forget things lately.
Lastly here, I mean I guess I'll get your take. One of the biggest stories of WWE right now is that the company might be sold or something like that. How do you feel if WWE was to be sold? Does that affect you in any way or no?
I mean, I guess it probably does, it probably does. I don't know, it's kind of strange because I guess it's one of those things that we all never thought would happen, but do you know what? At the same time it was like, absolutely how mental the last couple of years have been, you're just like, "Checks out, seems legit." I think we're all just kind of like, "Of course it would be. Why wouldn't it be? Everything else that could happen has happened," so we're going to see what happens next time.