Dax Harwood Names WWE Talent Who Changed The Perception Of NXT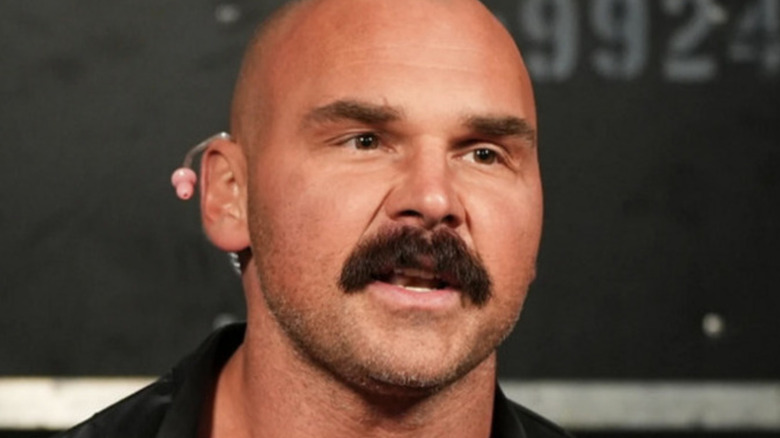 AEW
The black and gold days of "WWE NXT" are remembered fondly by fans for the high-drama storylines and action-packed matches. Dax Harwood was once part of that era during his early days in WWE, and he recently reviewed NXT TakeOver: Brooklyn II on his podcast. At that event, The Revival defended the "NXT" Tag Team Championship against #DIY for the first time, and their match was followed by Asuka vs. Bayley for the "NXT" Women's Championship. While reflecting on the featured women's bout, Harwood had high praise for Bayley's work.
"I think that [Bayley] and Mercedes were the two to change the perception of 'NXT,' not just the women," Harwood said. "When they put that match on in Brooklyn and the people saw that, they're like, 'That's what I want to see out of my 'NXT.' Those kinds of matches, that drama, that emotion, that athleticism. That's what I want to see.'" Harwood recalled how Bayley always puts the story and match psychology above the moves when she's in the ring. "That match reminded me how good she really is... It reminded me why she is so good, and 10 or 15 years down the line, people are gonna say, 'Oh, man. She's the reason those matches are good.'"
Bayley's rematch against Asuka marked the end of her "NXT" run as she debuted on "WWE Raw" shortly after. In the years since, she became a grand slam champion by also winning the "Raw," "SmackDown," and WWE Women's Tag Team Championship. In 2021, WWE ranked Bayley in the top 10 of the 50 Greatest WWE Women Superstars.