Jerry Lawler Reportedly Hospitalized Following Stroke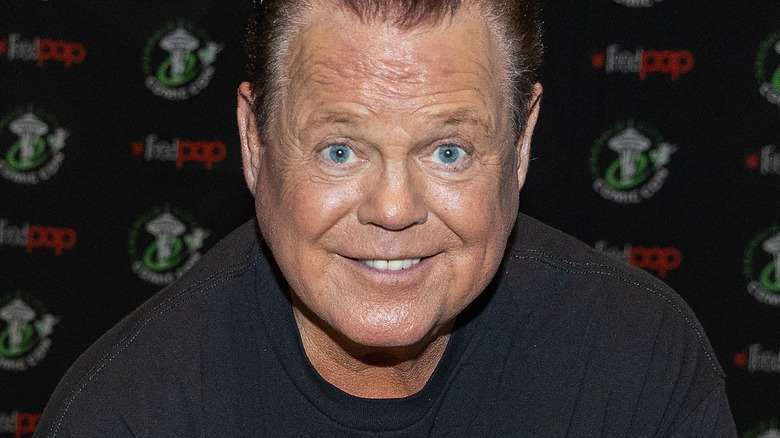 Mat Hayward/Getty Images
Update [2/7/23, 2:51pm EST]: According to Dave Meltzer, "Lawler is awake, but his situation is very serious."
Update [2/7/23, 1:34pm EST]: NBC's local Memphis affiliate is reporting that Lawler suffered a stroke at his home in Fort Myers, Florida. Lawler underwent surgery and is in inpatient recovery.

WWE Hall of Famer Jerry "The King" Lawler has reportedly been hospitalized. PWInsider reports that Lawler was recently staying at his condo in Florida and had been out to lunch with friends when he became ill and was rushed to the hospital. PWI learned of this news on Monday night, but made the report public when Ricky Morton tweeted out his well wishes for Lawler by stating, "I hope my friend is going to okay. Love you, Jerry." Because a public statement has not been made by WWE or Lawler's family, the nature of his health issue has not been disclosed.
Up until this medical incident, Lawler had remained active in the wrestling world at the age of 73. He recently appeared on WWE's Royal Rumble pre-show as a panelist on January 28 and participated in an autograph signing in Florida over the weekend. "The King" last competed in the ring on January 21 against The Beer City Bruiser at AML Acts Of War Games 2 in Winston-Salem, North Carolina. According to Cagematch, Lawler took part in 10 matches throughout 2022. 
Despite his work on the independent scene, Lawler has not competed in WWE since a scary night in September 2012. After participating in a tag team match on "WWE Raw," Lawler returned to the announce desk to continue his color commentary duties. While calling a match, "The King" collapsed and medics performed CPR. Lawler was eventually revived after being declared clinically dead for 30 minutes. It was later determined that Lawler suffered a heart attack.