Health Update On Kota Ibushi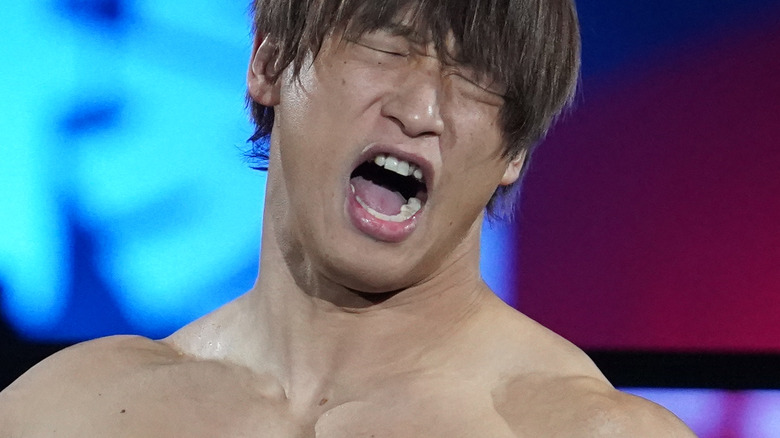 Etsuo Hara/Getty Images
A health update on free agent Kota Ibushi has surfaced. Back in October 2021, Ibushi and Kazuchika Okada shared the ring in the finals of the G1 Climax. The match had to be called early, as Ibushi injured his right shoulder after landing hard on the mat off a missed Phoenix Splash. Ibushi has been out of action since the injury, but he will be returning to the ring this year.
Ibushi has been booked for GCW's The Collective 2023, as he will go one-on-one with Mike Bailey at Josh Barnett's Bloodsport on March 30, and he'll perform at Joey Janela's Spring Break the following night.
Speaking to Weekly Pro Wrestling, Ibushi insisted that he's ready to go inside the ring.
"There is absolutely no problem in moving normally. I am passive in training, and there is absolutely no problem in rope work," Ibushi said. "I think I have recovered about 90 percent. I don't have a problem with playing matches."
While Ibushi isn't ready to say he has made a full recovery, he appears to be pleased with where he's at physically. "I'm getting better little by little," Ibushi said.
Fightful recently reported that there are a slew of promotions interested in booking Ibushi, whether for a full-time role or one-off appearance. It's been said that Ibushi is more likely to be interested in remaining a free agent so that he can show up wherever he chooses at any time, but the former IWGP World Heavyweight Champion hasn't confirmed if that is the case.