Candice LeRae Announces Passing Of Her Grandfather In Emotional Note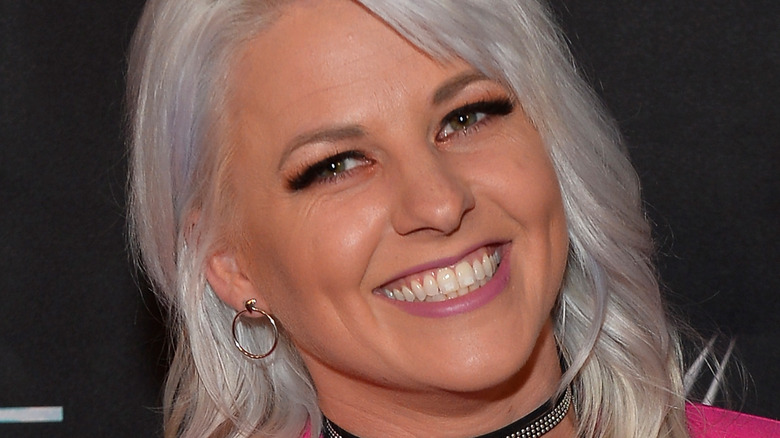 Bryan Steffy/Getty Images
"WWE Raw" star Candice LeRae has suffered a loss as she announced on her Instagram page that her grandfather, Dawson, has passed away. The Instagram post included three images, one of Dawson hugging LeRae, one of Dawson with LeRae and Johnny Gargano, and one of Dawson holding LeRae and Gargano's son, Quill.
The Instagram post also featured a heartfelt message from LeRae about her late grandfather.
"Friday, I woke up to the heartbreaking news that my grandpa had passed," LeRae announced. "It's been hard to put into words the sadness I've felt over the weekend. My grandpa supported my love for wrestling since I was a little girl. He recorded PPVs for me and my brothers, brought the VHS to my dad at work on Monday, and then my brothers and I excitedly waited for my dad [to get] home to watch it before Monday Night Raw."
LeRae said her grandfather always got a "kick" out of the fact that wrestling was her dream job. LeRae also noted the last time she saw her grandfather, he was able to see her son and that Quill couldn't be happier seeing his great-grandfather. "The Poison Pixie" wondered if her son knew that it would be a special moment seeing his great-grandfather, or if he simply just sensed that he was "pretty amazing." 
LeRae expressed gratitude for being one of Dawson's grandchildren and revealed that her grandfather was able to see her perform live just before the COVID-19 pandemic took effect. It was for an "NXT" live event in Riverside and the picture LeRae posted, where she hugged her grandfather, was taken at that show.