Christopher Daniels Announced For Major Pro Wrestling Honor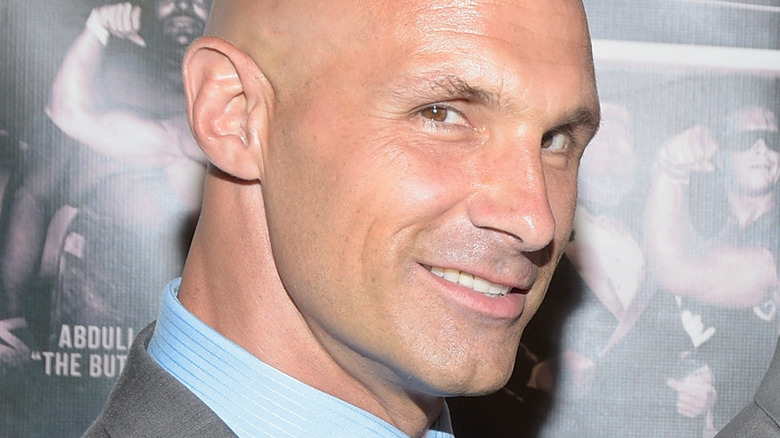 Michael Tullberg/Getty Images
Last year, in conjunction with the biggest card in company history up to that point, The Wrld on GCW at the Hammerstein Ballroom in New York City, Game Changer Wrestling held the first annual Indie Wrestling Hall of Fame induction ceremony. With a first class that boasted Ruckus, LuFisto, Homicide, Tracy Smothers, Dave Prazak, and Jerry Lynn, the 2022 event was widely well-received, setting a high bar in terms of both name value and great speeches. 
With no comparable show in the first quarter of 2023, the event was moved to WrestleMania weekend. GCW has now announced that Christopher Daniels will be the first inductee for the second class, and he will be inducted by long-time tag team partner Frankie Kazarian.
Though currently an AEW executive heading up the talent relations department, Daniels is best known for his in-ring career, which began 30 years ago. Though he started in his native midwest after breaking in through Sam DeCero's Windy City Pro Wrestling school, Daniels made the biggest impression on the east and west coasts. 
He broke out in a big way after making it to the finals of the ECWA Super 8 tournament in 1999, where he lost to the late Steve Bradley, before returning the following year to win the whole thing by defeating Scoot Andrews. Daniels later moved to California where his matches with the likes of Mikey Henderson in UPW and Michael Modest in APW were critically acclaimed.
Daniels parlayed all of that buzz into becoming ROH's initial top heel in 2002, cementing his role as one of the building blocks of the modern era of independent wrestling where match quality is a significant priority. Over the next two decades, he moved back and forth between ROH and Impact Wrestling before joining AEW as a founding roster member in 2019.