Triple H Told WWE NXT Ring Announcer To Use Her 'F-Ing Metal Voice'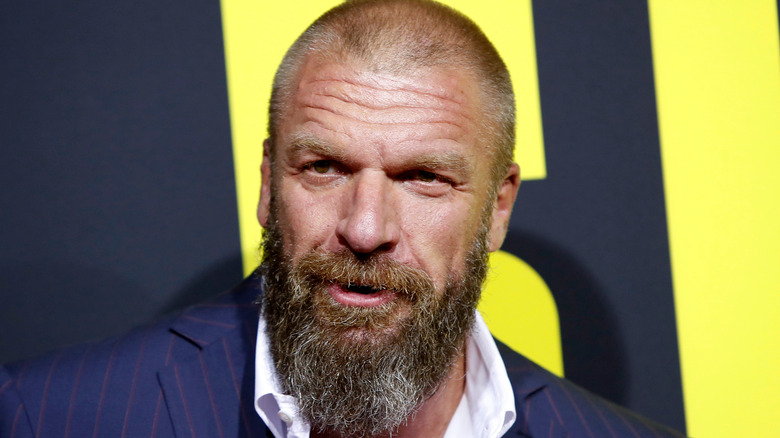 Kathy Hutchins/Shutterstock
When WWE management wanted "NXT" ring announcer Alicia Warrington to get vocal lessons and "clean up" her voice for its weekly program, Paul "Triple H" Levesque instead decided the only thing the former death metal singer needed to do was to get back to the basics.
Warrington shared the story of how Triple H pushed her to find her true voice during a recent interview on the "Real Radio Monsters" show Wednesday. Warrington, who began working for WWE as a ring announcer back in 2018, said she has "a distinct voice" that was the centerpiece of her metal band Dohrn. However, WWE management felt she needed vocal lessons at first.
"It just never felt right to me," she said. "And then Triple H came over to me one day at rehearsal and he goes, 'Hey, aren't you a metal singer?' And I said, 'Yeah?' He says, 'Then give me your f-ing metal voice!' And I said, okay, well if I've got Triple H's approval, then I'll do that."
Warrington became the official ring announcer for WWE's developmental brand after Kayla Braxton graduated to the main roster. But Warrington may be moving up sometime soon as well, since she also handles ring announcing duties for "WWE Raw" and "WWE SmackDown" live events, in addition to doing extra backstage work with longtime WWE announcer Michael Cole.
Although WWE has become her primary career focus, the former metal vocalist said she still enjoys music on the side. "I still like to play," Warrington said.