Matt Morgan Opens Up About The Highs And Lows Of His WWE Run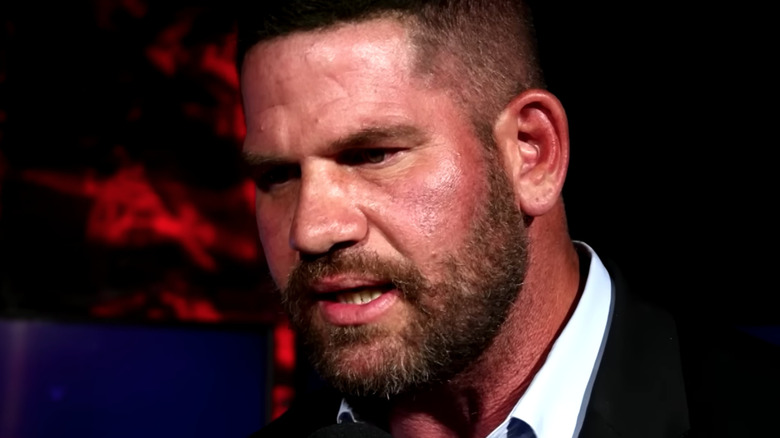 Impact Wrestling/YouTube
There was promise of a big run for Matt Morgan in his three-year stint with WWE, but several setbacks derailed his push and his potential was never realized. Morgan talked about his rocky run in WWE and how joining Brock Lesnar's team for Survivor Series in 2003 was one of his highs on the "Insight with Chris Van Vliet" podcast.
"But that I thought would've been the best because number one, I'm being brought into a main event setting by being associated with Brock Lesnar, who was a world champion at the time," Morgan told Van Vliet. "[Majority of] my house show matches were with [Chris] Benoit, Kurt Angle, Eddie, JBL, Bob Holly. Really good talents that helped me improve quickly."
At the time, Morgan was slated for a huge push. He and former WWE wrestler Nathan Jones were primed to win the tag team titles at Wrestlemania 20, but those plans never materialized as Jones quit the company months before the event. Morgan was later sent down to developmental for more training before getting called back up in 2005. Former WWE chairman Vince McMahon gave Morgan's character a stutter and had him serve as muscle for Carlito. He was also given the F-5 as his finisher, which he believed was a dig at Lesnar.
"Back in my head I always kinda thought that was a shot at Brock because he had just not too long ago quit their company to go and try out for the NFL. I always kinda felt that was maybe a dig at him because I was close with Brock at the time."
Morgan also admitted that his F-5 on Big Show was the first time he ever tried the move.