Wrestling Tournament Named After ECW Star Chilly Willy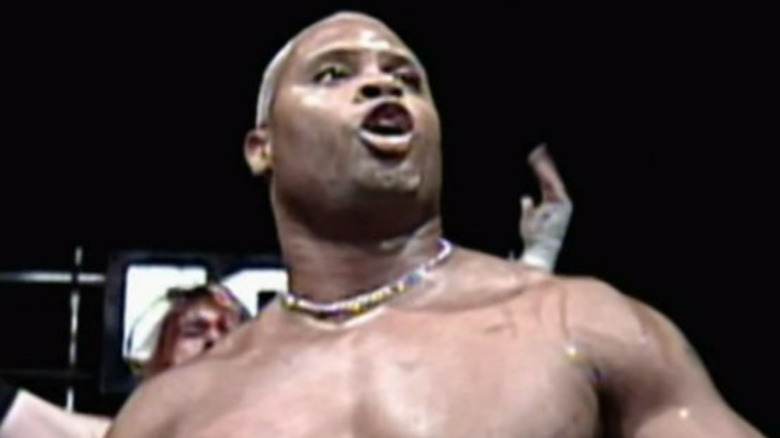 WWE/Peacock
A Purple Heart might be at the center of his trophy case, but former wrestler-turned-military man Chilly Willy is about to add a namesake professional wrestling tournament to his legacy. The Manila Wrestling Federation, a Filipino-based promotion, announced Wednesday that it will honor the former ECW star with a tournament named after him. Chilly Willy, whose real name is William Jones, moved to The Philippines after his wrestling career ended stateside, and became a trainer for local wrestlers in his new home country. According to the MWF's announcement, Jones appears to still be a beloved figure there: "This is a tournament named after Chilly Willy—'Everyone's Favorite Homeboy' of ECW who trains some of your favorite Filipino wrestlers. That's also our homeboy!"
As "Chilly Willy," Jones won five championships throughout his career — all outside of ECW, where he made a name for himself in the early 2000s. However, after ECW folded in 2001, and after the September 11, 2001 terrorist attacks, Jones decided to enlist in the U.S. Army, and went on to receive both a Purple Heart and a Bronze Medal for his service. He later returned to the U.S. as an independent wrestler for Ohio Valley Wrestling, Eastern All-Star Wrestling, GOUGE, and more before moving to The Philippines to become a trainer.
The MWF announced that "The Chilly Willy Wrestling Cup" will take place live on March 5. Viewers around the world will be able to tune in for free via the content streaming service Gank. In addition to the tournament, MWF announced that "MWF stars including MWF Pinoy Wrestling Champion Fabio Makisig, Jake De Leon, Crystal, Ken Warren, Bro. Jomar Liwanag, and many more" will also appear.