Anyone Can Be WWE Champion, Especially Sami Zayn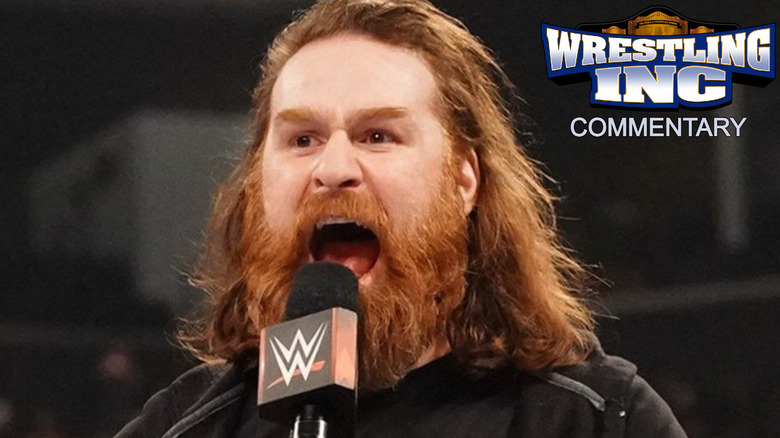 WWE
Thousands of wrestlers have stepped through the ropes of a WWE ring, yet only 55 have had the honor of wearing the WWE Championship around their waist. The majority of those were selected for the role by Vince McMahon, and while the ability to sell merch and move tickets was a big factor, McMahon always had a certain image of what he thought the champion should be. McMahon wanted his champions to have a certain look, to come in a certain package, to check certain boxes. And while a number of intriguing prospects came through the pipeline, if they didn't fit the Vince mold, they weren't considered championship material.
There was always a knock against someone as to why they couldn't be WWE Champion. Too small. Too fat. Too ugly. Too mid-card. Too bearded. Too indie. Too WCW. Not enough personality. And somewhere along the way, all that Vince-speak became accepted by many fans as gospel. The same fans that, for years, complained about McMahon's singular way of doing things have now adopted the lens through which he views world title candidates, leading to a pervasive gatekeeper mentality. But the simple fact of the matter is that, if you can make someone so compelling that people feel the need to pay money to see them, and if you can make them credible enough in the ring that they can believably overcome every challenge, no matter how imposing, anyone can be world champion.
And that includes Sami Zayn.
The It Factor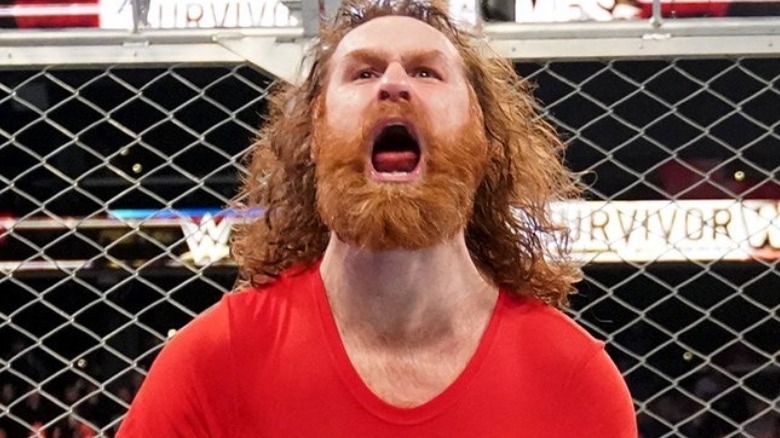 WWE
In the lead-up to the Royal Rumble (and certainly after), there has been a lot of debate about Sami Zayn's place in WWE. As an integral part of the Bloodline storyline, Zayn has been involved with the hottest act wrestling has seen in years, and has become that story's central protagonist. Suddenly, the writing was on the wall for Zayn's inevitable collision with Undisputed WWE Universal Champion Roman Reigns, but the question soon became whether Zayn was worthy of main-eventing WrestleMania for such a match –- and if so, whether he could defeat Reigns, who hasn't been pinned since 2019, to become world champion. Those questions only grew louder as it seemed more and more obvious that 2023 Royal Rumble winner Cody Rhodes was the company's choice for that spot, despite Zayn's skyrocketing popularity with the crowd.
That's when the knocks started coming for Zayn. He isn't world championship material, they say, even though he rode a tremendous wave of babyface support to the "NXT" Championship in 2014. He doesn't have what it takes to be "the face of the company," whatever that means. He didn't have "it" –- whatever "it" is.
But there's something to be said for being the right person, in the right place, at the right time, with the right story. Timing is everything, and the stars have aligned in Zayn's favor. Because the "it" that Zayn brings to the table is the emotional hook of his story with Reigns and The Bloodline.
Believe In Sami Zayn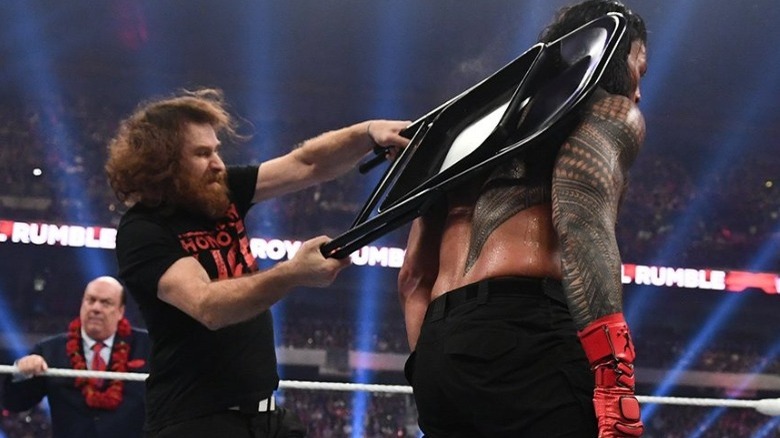 WWE
Sami Zayn is a man who battled for acceptance with a group that did not want him. He did everything that was asked of him in order to prove his loyalty. He betrayed his best friend and his values alike, and what did it get him? Suffering. Hurt. Heartache. And now, a taste for vengeance. A good story eclipses everything in wrestling because it's what gets fans watching, and more importantly, believing. And as we approach WWE Elimination Chamber is his hometown of Montreal, fans are starting to believe that Zayn paying Roman Reigns back for months of gaslighting and abuse while taking away what Reigns holds dearest is the right ending for this tale.
Run down the history of WWE Champions, and you'll find a who's who of WWE Hall of Famers who nobody thought could be in that position until they were wearing that gold around their waist. Shawn Michaels. Bret Hart. Mick Foley. Chris Jericho. Eddie Guerrero. Rey Mysterio. CM Punk. Daniel Bryan. Kofi Kingston. Before they became champions, there were a litany of reasons as to why none of them could be "the guy." And while some were more successful than others, each one broke the mold in some fashion, proving that there was another way to get to the top.
Zayn absolutely deserves his match against Reigns, and Zayn absolutely has earned the main event spot at WrestleMania 39. But the WWE Champion can't possibly be Sami Zayn –- until it is.