Ariel Helwani And Tony Khan Spar Online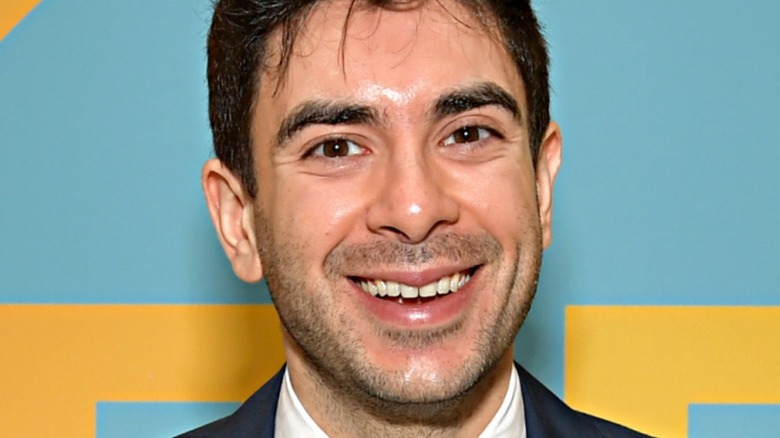 Emma Mcintyre/Getty Images
AEW owner Tony Khan is back in the news, but this time it's not because of anything involving his promotion. Instead, Khan criticized mixed martial arts reporter Ariel Helwani, who appeared on "WWE SmackDown" Friday night in Montreal to promote fellow Montreal native Sami Zayn's promo later in the evening. Helwani — who works for BT Sport, WWE's television provider in the United Kingdom — also narrated a video about Zayn and his main event match against Roman Reigns at the Elimination Chamber premium live event Saturday night.
Khan tweeted at Helwani during the show, stating: "You're a fraud [Ariel Helwani]. You're as legitimate of a reporter as [Tony Schiavone]." Helwani responded to the tweet, saying: "Thanks for watching, old friend! Can't wait for our next chat. (Also, don't listen to the snowman, Schiavone. You're a legend in my books.)"
Khan ended the online back-and-forth by tweeting: "Good luck with the unbiased journalism." This response, along with the entire argument, obviously is about Helwani's relationship with WWE. Helwani, a respected journalist in his field, has received backlash for working with WWE, a company he reports on.
Khan and Helwani have had issues in the past, stemming from an interview when Helwani asked Khan about the infamous media scrum and subsequent backstage altercation after AEW All Out 2022 involving CM Punk. Khan thanked Helwani for the interview but declined to comment. Helwani subsequently called the interview one of the most frustrating of his career.