Nick Aldis Is Interested In Doing His Own Podcast, Has Idea In Mind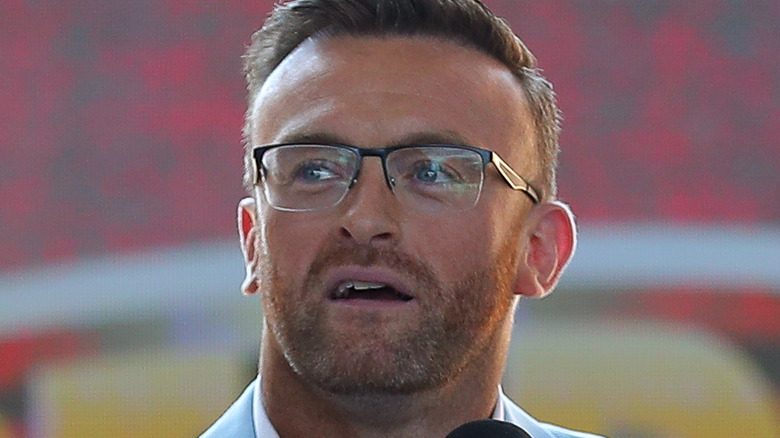 Omar Vega/Getty Images
There are wrestling podcasts abound, but a name with the potential to give a one-of-a-kind perspective is Nick Aldis. "The National Treasure" is well-traveled both literally and figuratively in the wrestling business and has worked with legends and the future stars of tomorrow. Aldis recently joined AdFreeShows.com for an interview and a fan asked if he's ever considered doing a podcast of his own.
"It's funny, I almost texted Conrad [Thompson] because I have an idea for a podcast I want to do," Aldis said. However, he also wondered who'd want to hear from him when there are legends on AdFreeShows.com such as Eric Bischoff, Jeff Jarrett, and Mick Foley. That said, the former NWA Worlds Heavyweight Champion, who recently left the company, has a way to mix things up.
"I've got an idea for one I could do that would allow me to basically do what I really like doing, which is like digging in and really talking shop with other guys who I find really interesting on the subject, like people who I love having conversations with. And I've got an idea of sort of a format that I think would be pretty cool so I am going to do that, I don't know where I'm going to do it. I just got the germ of the idea sort of percolating away at the moment."
Aldis wouldn't be the only one in his family to hit the pro wrestling airwaves. His wife Mickie James appears on "Busted Open Radio" every Wednesday to break bread with Dave LaGreca and Tommy Dreamer.
If you use any quotes from this article, please credit AdFreeShows.com with an h/t to Wrestling Inc.