GUNTHER's WWE 2K23 Rating Changed Amidst Fan Concerns About Nazi Symbolism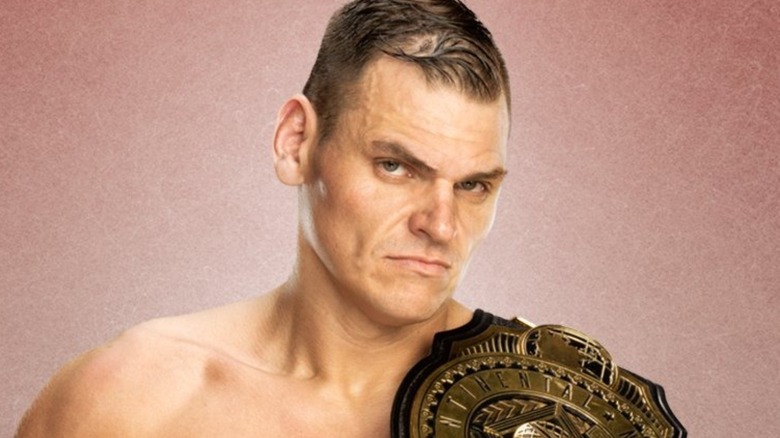 WWE
Yesterday, wrestler ratings began being revealed for the upcoming WWE 2K23 video game, and it's never a good start when one of them has strong Nazi connotations. 
Reigning WWE Intercontinental Champion GUNTHER registered an overall rating of 88 with a number of fans expressing frustration and dismay with the number commonly used as a Nazi dog whistle. In the past, WWE has already dodged some near links between Imperium and Nazis. Most notably, WWE nearly renamed the man then known as WALTER after World War II Nazi submarine commander Gunther Stark. It was later set as just GUNTHER. This also comes on the heels of Bill Goldberg, arguably the most famous Jewish wrestler of all time, also receiving an 88 rating in last year's game. 
When he was informed of his WWE 2K23 rating Wednesday on "The Bump," GUNTHER was less than pleased, although he didn't seem to let on that it might have been due to the Nazi association. "It's a little bit low, I think," he said. "But to be fair, I give them that usually those games get developed a little bit back in time ...so I think maybe, a few months ago, it was accurate, but by now? Come on." 2K Sports then quickly bumped his rating up to 89, with GUNTHER also sharing the increase. 
WWE 2K23 is slated for a street date of March 17 and will be available in four editions for PlayStation 4, PlayStation 5, Windows, Xbox One, and Xbox Series X/S.