Jake Roberts Says His Upcoming WWE Doc 'Really Tells The Whole Story'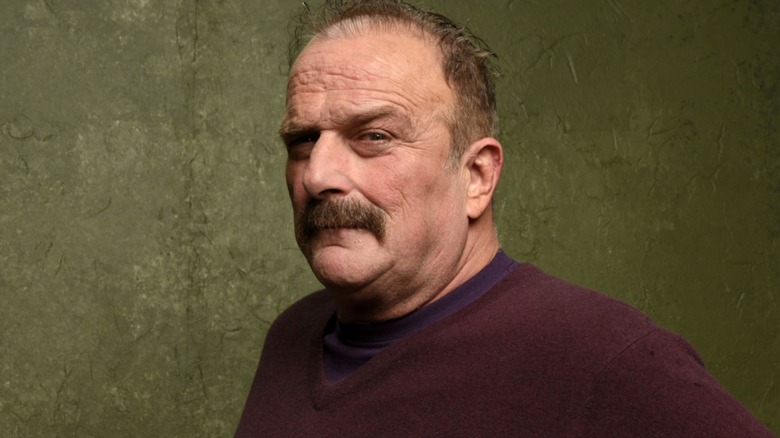 Larry Busacca/Getty Images
WWE Hall of Famer Jake "The Snake" Roberts insists that his upcoming documentary won't be watered down. Roberts will be featured in a new episode of "Biography: WWE Legends" on A&E this Sunday night at 8:00 p.m. EST. During an interview with The Ringer, Roberts discussed this look at his life and career being completely unfiltered.
"Doing this thing and having it come out so well, I think that I've finally had the one happen that really tells the whole story," Roberts said. "It's not pretty. It's got some rough, nasty edges to taste, but it was life and it was the truth. I didn't candy coat anything." When it came to telling his tale this time around, he felt it was important to be as real as possible with everything he's been through — the good and the bad. "I'm sick and tired of seeing these docs where these guys go out and put on and never have a f***ing problem and never did things," he continued. "Are you f***ing kidding me? I was there. I watched your dumb ass!"
Roberts' history with drug and alcohol addiction has been well-documented, and that time period when Jake "The Snake" was struggling is definitely not swept under the rug in the doc. Roberts confessed that he doesn't blame anyone for his personal problems other than himself. However, he still can't help but feel that there is a connection between his childhood trauma and the error of his ways as an adult.
The edition of "Biography: WWE Legends" featuring Roberts also includes commentary from the likes of Bret "The Hitman" Hart and his close friend Diamond Dallas Page, who has been an important figure in his recovery.