Diamond Dallas Page Admits To Stealing A Lot Of His Wrestling Approach From Jake Roberts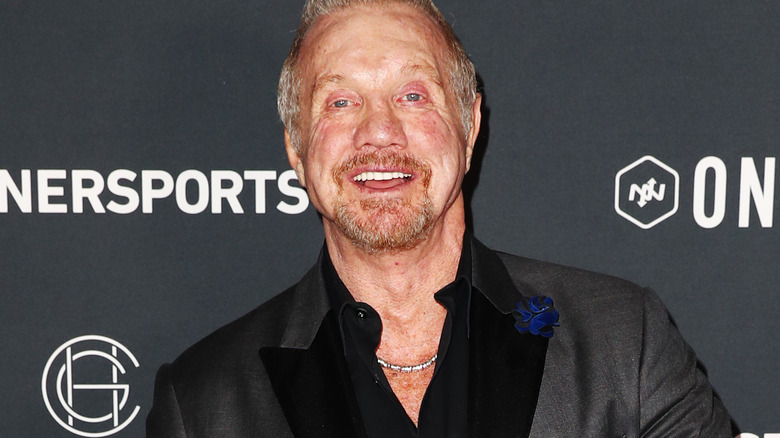 Joe Scarnici/Getty Images
WWE Hall of Famer Diamond Dallas Page didn't begin training to be a pro wrestler until he was 35. Labeled the "oldest rookie in Pro Wrestling history," Page went on to become one of WCW's biggest stars, and he credits much of his success to a WWE Hall of Famer whom he patterned a lot of his "swagger and delivery" after.
"I would say I stole a lot from Jake [Roberts]," Page told The Ringer. "I'd be the first to say it, but Jake loved how I made it my own. And I never even realized that until I'd watched one of the matches. ... It was just instinctively, I was around him so much. There was a guy on the road one time who had 40 VHS tapes of Jake that were full-hour tapes, 80 hours of just Jake, and he brought them in a box and gave them to Jake. And I go, 'Man, I want to tear through that.' He goes, 'You can have it,' and wish I still did. But I watched every minute of all of those tapes."
Page called Roberts "one of the most realistic people ever in a place where everybody knows it's predetermined." Page said his mentor and longtime friend made wrestling feel "real."
When talking about other legendary wrestlers who impacted his career, Page listed names such as Randy "Macho Man" Savage, "Mr. Perfect" Curt Hennig, and Terry Funk. Page said he loved those legends along with Roberts' because of their style of work and "all of them were believable as hell," calling that the most important thing to him — that people don't "see through your work."