Ric Flair Wishes 'Greatest Opponent Ever' Ricky Steamboat A Happy Birthday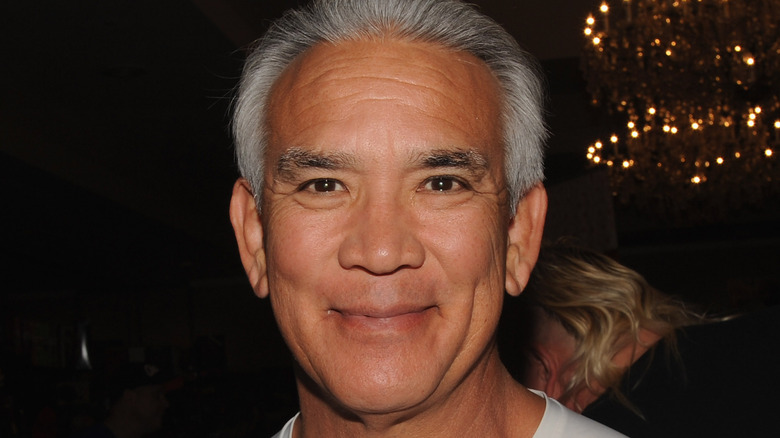 Bobby Bank/Getty Images
Ric Flair wished a happy birthday to Ricky Steamboat on Tuesday, one of his biggest rivals throughout his career and a wrestler he called "my greatest opponent ever."
"Happy Birthday To Ricky Steamboat – My GREATEST OPPONENT EVER!!" Flair tweeted, alongside two photos of himself and Steamboat. "The Best Baby EVER!! No One Close Except Shawn Michaels! Good Company To Be In! WOOOOO!"
Flair, 74, and Steamboat, 70, have careers that each spanned across six decades, landing them both in the WWE Hall of Fame as two of the most respected in-ring performers of all-time.
While the two men are well-known to be friends outside the ring, Flair and Steamboat often found themselves at odds when they stepped between the ropes. Flair and Steamboat performed in nearly 300 matches together between 1977 and 1994, according to Cagematch, as both opponents and partners, often feuding over the industry's top singles titles, from the NWA World Heavyweight Championship to the WCW World Heavyweight Championship.
With Flair often playing the immoral, playboy counterpart to Steamboat's honorable family man gimmick, the two men traded the NWA World Heavyweight Championship back-and-forth in the late 1980s in a series of epic matches, including a 55-minute, two-out-of-three falls bout, to their memorable 1989 title match at WCW's WrestleWar event.
Their legendary rivalry began in 1977 when Steamboat upset Flair to win the NWA Mid-Atlantic Television Title. Flair was already one of the top stars in the territory, and the title change instantly made Steamboat a star.