Big Damo Claims UK Wrestling Is The Safest It's Been In His Career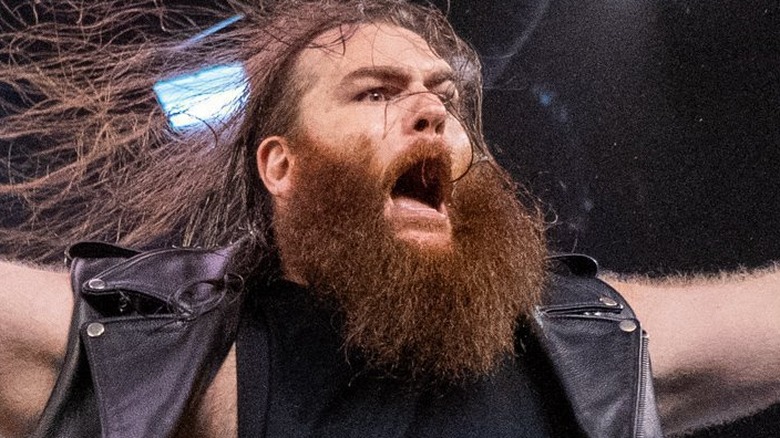 WWE
Big Damo, formerly Killian Dain in WWE (real name Damian Mackle), is not afraid to be outspoken online, perhaps most memorably tweeting in December that "Some wrestlers are just f**kin stupid i don't know what to tell you." On Tuesday, he continued that trend with a tweet thread, but in a more overtly serious fashion, endorsing the safety of the current British independent wrestling scene relative to where it was in the aftermath of 2020's #SpeakingOut movement, albeit not getting that specific.
"I know there are a lot of beleaguered wrestling fans in UK/Ireland, but the serious jump in professionalism in the major companies needs to be recognised," he wrote. "In my 19 years in wrestling, its never been safer. I choose to be here for a variety of reasons & I feel incredibly justified[.] I know we won't win everyone back, but for the fans who have come back, thank you. I have had the absolute time of my life this past year, and I feel you have helped me find another level in ring. Major shout out to the incredible young talent forcing their way through right now[.] I will try and highlight exceptional young talent over the next few weeks on here. For any I miss, It is not a reflection on you if I haven't mentioned you, just I haven't discovered you or worked you yet."
2020's #SpeakingOut movement, where numerous pro wrestlers were accused of various forms of abuse, had an outsized impact on the British scene, where a significant number of the allegations were concentrated. There was enough of an impact in the UK for there to be a Parliamentary inquiry into the issue, but it didn't go much further than some recommendations.