Trish Stratus To Liv Morgan: 'You Embody Everything That We Worked To Do'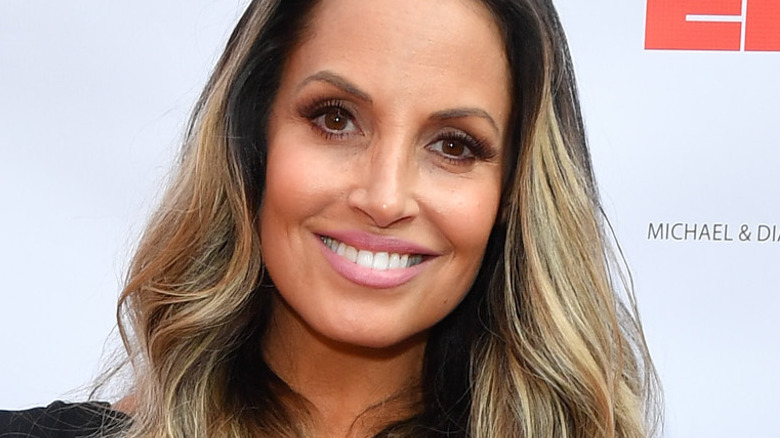 George Pimentel/Getty Images
Female superstars have taken off in WWE and many now play crucial roles in the success of the product, but that wasn't always the case. The likes of Trish Stratus are credited for being pioneers when it comes to bringing female wrestling back to prominence in WWE. During an appearance on WWE's "The Bump," Stratus told current "SmackDown" star Liv Morgan that she is the perfect example of what the former seven-time WWE Women's Champion was trying to achieve.
"I think Liv – I mean, gosh, you embody everything that we worked to do," Stratus said. "You went out there with the hard work, the dedication, the passion, following your dreams, and really just doing it. I loved watching your journey. I'm still sitting here so pleasantly surprised, not that it finally happened, but it was something like you stated, and you said that when you were a kid, that's what you wanted to do."
Morgan expressed gratitude towards Stratus for paving the way for today's female talent and continuing to be supportive of her career path. She has long taken inspiration from the main event of the December 6, 2004 episode of "Raw," which was a WWE Women's Championship match between Stratus and Lita. As far as what Morgan can do to continue elevating her game, Stratus gave one simple tip.
"The advice would just be to stick with what you're doing," Stratus said.
The WWE Hall of Famer also mentioned that when she first met Morgan, she knew that she loved the wrestling business, and she's kept that same passion today.
If you use any quotes from this article, please credit WWE's "The Bump" with a H/T to Wrestling Inc. for the transcription.