Chris Jericho Says You Can See Tony Khan In The Crowd During His Last ECW Match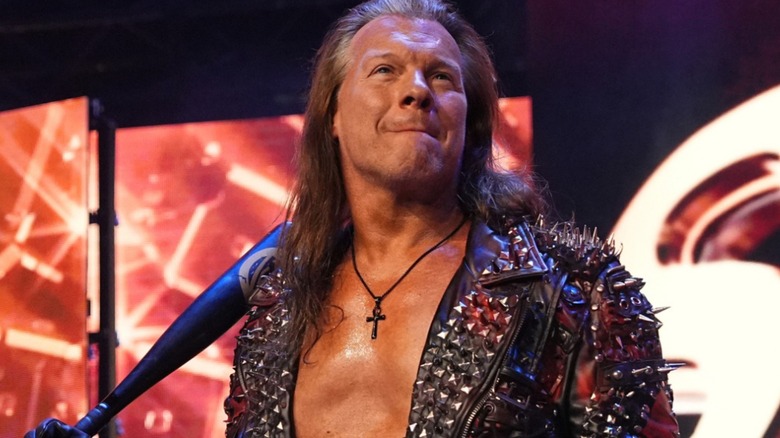 AEW
As Chris Jericho prepared to take his talents to WCW late in 1996, "Lionheart" still had some unfinished business to attend to in wrapping up his tenure in ECW. It was a bout against 2 Cold Scorpio, and while there were plenty of fans in the crowd on that particular night, one certainly has stood out over time: his future AEW boss Tony Khan. 
"[Khan] loved ECW. My last match in ECW, Tony Khan was in the crowd watching. He was like 14 or 15," Jericho told Renee Paquette on "The Sessions" podcast. "He had done really well in school or his parents had put him in some school — some high IQ school that he didn't really want to go to — and his dad said, 'If you go to this school, I'll let you do anything you want,'" he continued. "He wanted to come see Chris Jericho's last match in ECW which was August of '96, I think it was. So he is there. You can see him. It's me versus 2 Cold Scorpio, and you can see Tony Khan. If you pause it, you can circle him and he's right there."
After nearly 20 minutes of action, Jericho wound up dropping the match to Scorpio at what was once the ECW Arena. However, Khan was in for a solid night of action with the rest of The Doctor Is In card. He also witnessed "The Franchise" Shane Douglas successfully defend the ECW World Television Title against Pitbull #2. And the main event featured Sabu defeating Rob Van Dam in a Stretcher Match.  

If you use any quotes from this article, please credit "The Sessions With Renee Paquette" with a h/t to Wrestling Inc. for the transcription.