Steve Austin Wasn't Happy About 'Political' WCW Talent Coming Into WWE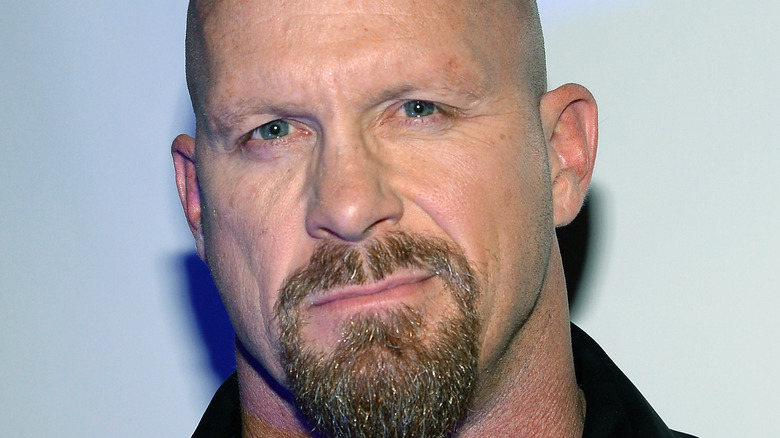 Ethan Miller/Getty Images
Back in 2002, Hulk Hogan, the late Scott Hall, and Kevin Nash brought back the original New World Order faction in WWE. The trio reprised the group less than a year after Vince McMahon had purchased World Championship Wrestling; the nWo became a ratings draw for WCW in the mid-1990s. WWE Hall of Famer Kurt Angle has provided insight into "Stone Cold" Steve Austin's mindset during that period. 
"I mean, he wasn't the happiest person in the world," Angle said on "The Kurt Angle Show" podcast. "We would talk every once in a while, and I think he was a little bit hesitant as far as getting all these guys in here at one time because they were very political in the past, and I don't think Steve wanted to deal with that. And I think that was a little bit of the reason. But you know, when you have Hulk Hogan, Kevin Nash, Scott Hall, and everybody else coming in all at once, it's kind of overwhelming. Like, 'Okay, where am I going to be on the card?' ... I think that Steve was a little bit hesitant on the politics of it, what they would do politically to try to make their way up above him."
Austin faced nWo member Hall at WrestleMania 18 in Toronto, Ontario, Canada. "The Texas Rattlesnake" emerged victorious after delivering two stunners to the former WWE Intercontinental Champion. Nash was sent to the backstage area during the bout following continuous interference. Angle revealed that Austin "made sure he got the win," which the Olympic gold medalist believes spoke volumes about how the Texas-born wrestling legend felt about the situation.
If you use any quotes from this article, please credit "The Kurt Angle Show" with a H/T to Wrestling Inc. for the transcription.