Lanny Poffo Created The Genius Gimmick Right Before He Was About To Be Fired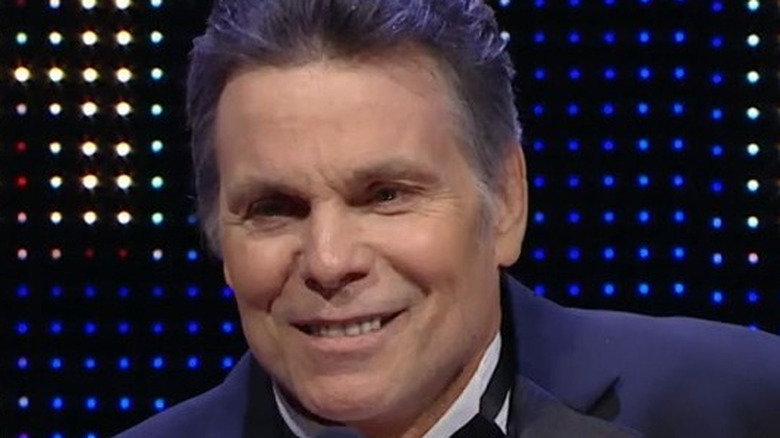 WWE/Peacock
In what would be his final podcast interview before passing away, "Leaping" Lanny Poffo discussed the origins of The Genius gimmick on "Cafe de Rene with Rene Dupree." 
"The thing is they were about to fire me. I had been five years as 'Leaping' Lanny and my gimmick was getting tired,' disclosed Poffo, whose gimmick was reciting his poetry on a frisbee before tossing it out into the crowd.
During a March 1989 WWF live event in Boston, Poffo was summoned to Vince McMahon's dressing room and told that he'd been a great employee but the company desperately needed heels. Poffo suggested turning heel, to which Chief Jay Strongbow said, "You can't be a heel, you're too good-looking."  
"You were a babyface for 35 years and you're the ugliest man I've ever met," Poffo responded, which got a laugh from the room, except for Poffo, who meant what he said.
That night, Poffo disrespected Boston sports teams on the mic. "My name is Lanny Poffo, I always know what's up. The Bruins haven't got a chance to win the Stanley Cup. The Red Sox haven't won in years, I hope they never do. The Celtics are a travesty, the Patriots are too." Two fans attempted to jump the ring and Poffo's match never took place as he was escorted to the back by police.
Impressed, McMahon asked Poffo if he had any ideas for a gimmick. Poffo pitched the name "Boy Genius" and would do his poems in a heel style. "Okay, but not Boy Genius," said McMahon. "We'll call you 'The Genius' Lanny Poffo, we'll do six vignettes and then we'll drop the name Lanny Poffo and just call you The Genius."

If you use any quotes from this article, please credit "Cafe de Rene with Rene Dupree" podcast with a h/t to Wrestling Inc. for the transcription.