Bryan Danielson Talks About His Struggles With Depression, How It Affects His Family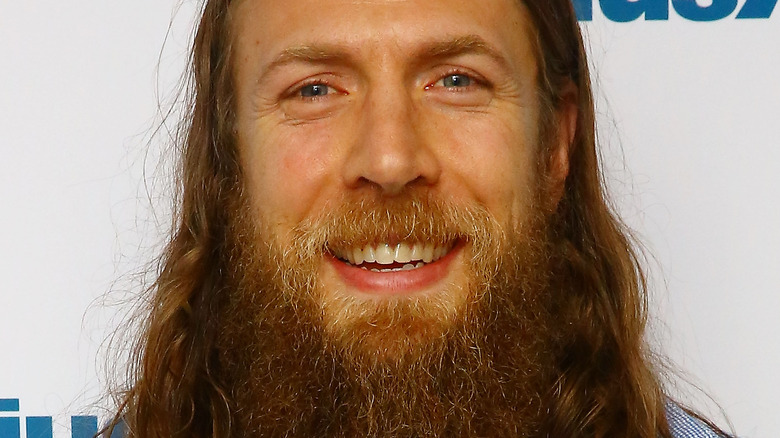 Astrid Stawiarz/Getty Images
Bryan Danielson's struggles with depression were highlighted on "Total Bellas" when he appeared on the hit reality show with his real-life wife, Brie Garcia. "The American Dragon" has now gone further into detail about his battles and how it has affected his family. 
"Brie ended up coming back and doing more wrestling, but what we thought was going to be her last match, I'd gone off the rails. Like, deep, deep off the rails," Danielson said on the "Unconsciously Coupled" podcast. "So I wasn't there for what, in theory, could have been her last match. So deep, deep guilt for that. For her mom and Johnny's [Laurinaitis] wedding, I wasn't there for that because I'd had a really bad episode. There are those kind of things. Then there's the everyday – I don't want to say everyday guilt, but for example, guilt with the kids, more so, where it's like I can't, you know, I play with them, but I'm really just on the floor."
Danielson also revealed on the podcast that he recently came close to checking himself into a mental health facility. The former WWE World Heavyweight Champion is not alone, as various pro wrestlers, including Bianca Belair, Big E, and Becky Lynch, as well as millions of individuals around the world, have encountered, and still encounter, their own struggles with depression. Last year, Danielson's employer, All Elite Wrestling, was featured in a piece by ABC News, as Sting, Tony Khan, "Hangman" Adam Page, and Eddie Kingston provided comments to normalize the conversation about mental health. 
If you use any quotes from this article, please credit the "Unconsciously Coupled" with an H/T to Wrestling Inc. for the transcription.