Rickey Shane Page Recalls How MJF Got Him An AEW Match At Arthur Ashe Stadium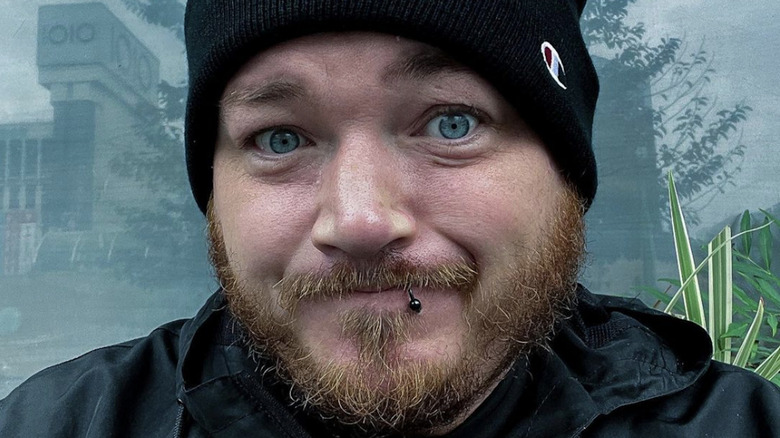 Instagram
Sometimes, all it takes is one phone call. Former GCW Champion Rickey Shane Page recently spoke with "Fightful" about the phone call that led to his wild ride to AEW's Arthur Ashe Stadium shows.
"The day before the show, MJF called me and was like, 'Hey, what are you doing tomorrow?'" Page said. "I was like 'nothing?' And he was like, 'Can you be in New York tomorrow?' and I was like, 'Sure.' He was like — I'm probably going to get him in trouble — but he was like, 'Good, I already told them you're in New York, they need guys.'" 
Page then says he quickly packed up his things and threw on a quick spray tan before making the drive to New York City overnight. "I slept on Ethan Page's hotel room floor and I woke up the next morning and I was eating the free continental breakfast for a room that I didn't have — Thank you, Tony Khan." 
During his free breakfast, Page was approached by AEW referee Aubrey Edwards, who informed him of his opponent at the Arthur Ashe taping. "[Aubrey] was like, 'Do you know what you're doing today?' And I was like, 'No,' and she goes, 'You're wrestling Paul Wight.' I was like, 'Shut the f*** up, no I'm not' and she was like, 'Oh yeah.' That's literally how it happened." Page credits MJF for putting him in the position to wrestle a childhood idol in a three-on-one handicap match alongside CPA and VSK. "He's always looking out for me."
According to Page, the experience in AEW was great, noting that Paul Wight was "a super good brother" and that AEW President Tony Khan allowed him to sit in the Gorilla Position and watch Khan direct the show.