'Stone Cold' Steve Austin Credits Bret Hart For Helping His Career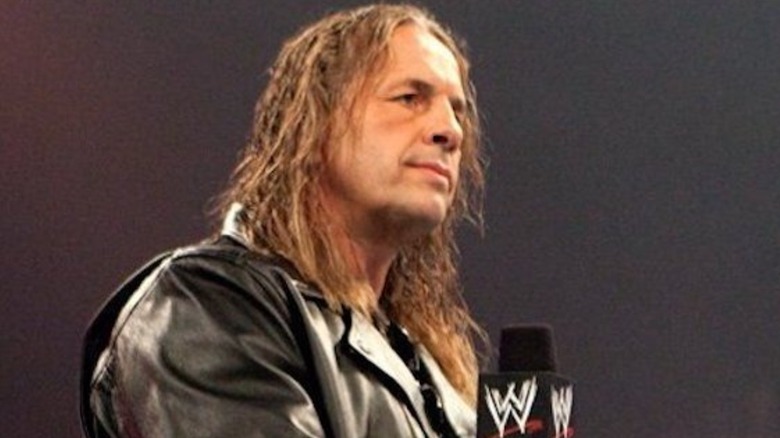 WWE
One of the most memorable images in professional wrestling is that of Steve Austin's face smothered in blood while locked in Bret Hart's Sharpshooter at WrestleMania 13. The two put on a classic that night while also executing the rare double turn between them. Hart would go on to become a heel for his actions during the bout but, more importantly to the wrestling business, it brought about the babyface Austin that would change the industry and Austin's own career.
"We went into [WrestleMania] 13 and we went to a room," Austin told "The Wrestling Classic," "and we knew what we needed to do and we went out to the ring and Bret said, 'Hey,' and he gave me the idea for something that happened in that match," Austin revealed. "So, I owe a huge part of my career to Bret 'The Hitman' Hart."
Austin shared that "The Hitman" knew that he was someone that he'd be able to work with to make money, and that is exactly what they ended up doing while elevating each other at the same time. The "Texas Rattlesnake" holds Hart in such high regard, claiming that when it comes to realism, "they don't get any better than Bret 'The Hitman' Hart."
"I love the guy, I respect him, we wrestled all over the world and we have a mutual respect for each other," Austin said. "Bret Hart helped make 'Stone Cold' in the largest degree possible."
If you use any quotes from this article, please credit "The Wrestling Classic" with a H/T to Wrestling Inc. for the transcription.