Trish Stratus Reveals What She'd Tell Her Younger Self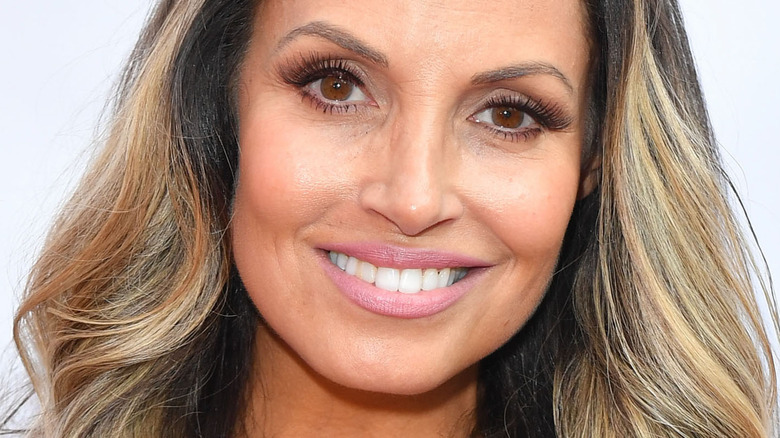 George Pimentel/Getty Images
Trish Stratus has undoubtedly become one of the most recognizable, and successful, women in the history of WWE. Once holding the record for the most women's championship reigns in the company, Stratus emerged as a standout star of the Attitude and Ruthless Aggression eras of WWE through her notable feuds with the likes of Lita, Jazz, and Mickie James. 
The Hall of Famer is grateful for every opportunity, but the cost of stardom, unfortunately, came at a hefty price as Stratus and her fellow WWE Superstars endured a demanding schedule of travel to keep up with television tapings, autograph signings, and other wrestling-related appearances.
Reflecting back on her career, Stratus was asked what advice she'd give to her younger self. Speaking with "VIBE 105 Sports," Stratus admitted that she wishes she took more time to enjoy the opportunities presented to her both in the ring and out. "Sometimes in this business, it moves so fast and it's really a frenetic pace," she said. 
"Suddenly you're famous, then you're going at this pace, and you have 300 days ... you're on the road, you're wrestling, you're doing appearances. It's so crazy. Stop and really smell the roses. It sounds so cliche to say but it goes by so quick, and really realize how special this is. I feel like there's only a handful of people in the world who can do what we do, so recognize that, and really relish in it."
Stratus continued on to stress the importance of savoring those "WrestleMania moments" as well. The former WWE Women's Champion clarified that those pivotal points don't have to necessarily be on the WrestleMania stage either. For Stratus, her "WrestleMania moment" occurred when she headlined "WWE Raw" with Lita in December 2004 — making them the first women to achieve that feat.