Cody Rhodes Admits His Jealousy Toward NXT's 'Dusty's Kids' Was Pretty Strong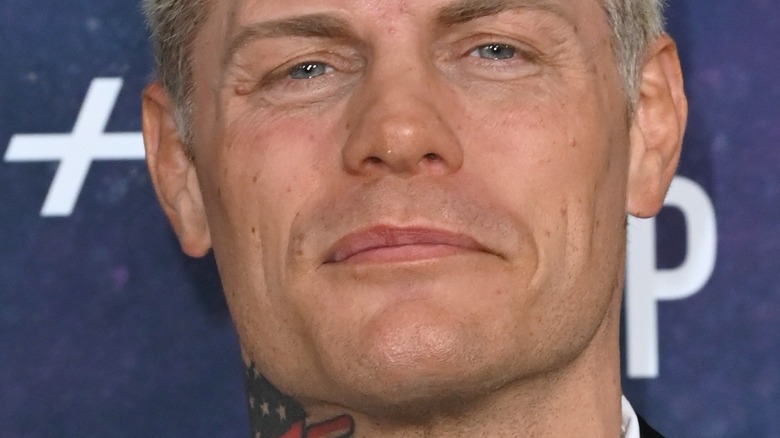 Featureflash Photo Agency/Shutterstock
During his acclaimed promo segment with Paul Heyman earlier this year, Cody Rhodes was reminded that unlike Roman Reigns, Charlotte Flair, Seth Rollins and others who sat under the learning tree with Dusty Rhodes at WWE's Performance Center, Cody himself — the son of the late "American Dream" — never trained with his father at WWE's training facility in Orlando, Florida.
In a recent interview with "SI Media Podcast," Rhodes went as far as to admit that he was "jealous" of the group of wrestlers who came to be known as "Dusty's kids" as he watched them graduate to the main roster and ascend to prominent spots, all the while he struggled to find his footing as a WWE superstar a decade ago.
"I think the jealously was more intense than I even want to admit," Rhodes began. "It started even before he [Dusty] passed when NXT was down the street from my house, where they first started doing their TakeOver shows. I wanted the sort of experience they were getting, I wanted to be in Dusty's promo classes and wanted to know what he was sharing with them. We had never had that [sort of] interaction. 
"When he was a writer for WWE, and I was being brought up on the road, he asked to be taken off the road and he went to Florida and started that [NXT] job. So, we never were truly a coach and a player. It was intense jealousy, it only furthered when I had slipped myself down the card. The ones who were particularly hard to watch were Charlotte, Roman, Seth, Mox [Jon Moxley], Kevin [Owens], Sami [Zayn], Sasha Banks, Bailey — those were very tough to watch."
'He Did Enough As Far As Father Goes'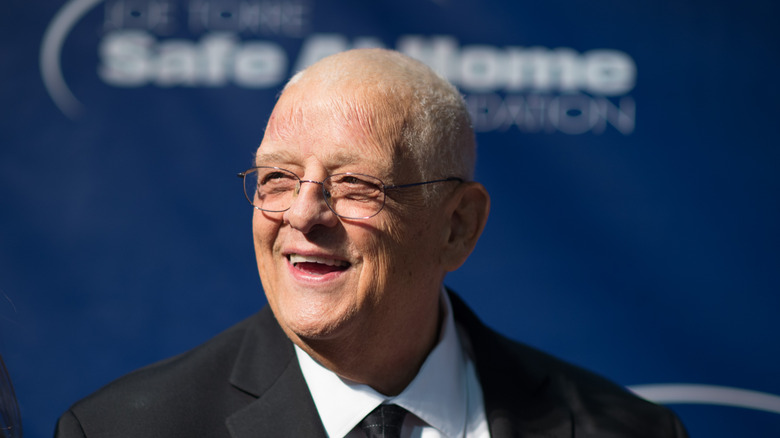 Dave Kotinsky/Getty Images
Rhodes admitted that watching the likes of Reigns, Rollins and Charlotte take the main roster by storm led to his resentment of Triple H, the man who was instrumental in putting together the "NXT" developmental system. 
"I definitely lashed out," Rhodes recalled. "I lashed out at Hunter, too, because he was the one constantly referring to them as Dusty's Kids. My sister Teal and I hated that. But we also couldn't say that aloud because they [Dusty's Kids] were doing so great, representing him better than even I was."
With Rhodes finally "catching up" to "the level" of the aforementioned wrestlers, albeit a decade later, he believes the experience has prepared him for any and all hardships. 
"I had a different experience, and to be able to catch up to all of them took me a while," Rhodes admitted. "It makes for a different feeling about it."
When asked if there was a specific reason for himself and Dusty to never share a mentor-pupil relationship, Cody pointed to "The American Dream" wanting to be a stay-at-home dad rather than exposing his son to the wrestling business. 
"He was such an active father for me, and the absolute perfect dad," Rhodes stressed. "I think that's what his bandwidth was for — it wasn't to teach me how to do a hip toss, a body slam, or what to do if the crowd goes off the rails in the middle of an interview. It wasn't that. It was to teach me to be a functioning adult. It's why I said in his 2007 Hall of Fame induction that he wasn't afraid of me failing [as a wrestler]."
"I think he did enough as far as father goes," Rhodes concluded.