Cody Rhodes On His Backstage Relationship With Seth Rollins: 'We Really Do Not Like One Another'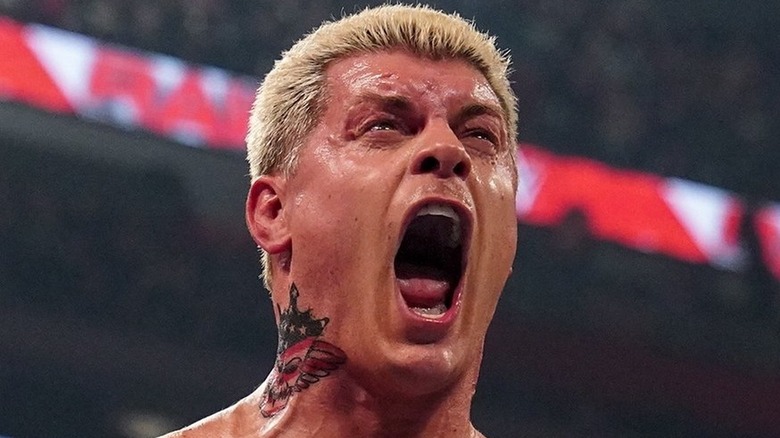 WWE
Cody Rhodes and Seth Rollins had a memorable rivalry following Rhodes' return to the company in 2022, but their feud extends to the backstage area as well. Rhodes nearly scrapped with Rollins in the past, according to "The American Nightmare" himself. However, while they've managed to avoid coming to blows, the WWE Superstars won't be hanging out anytime soon.
In an interview with BT Sport, Rhodes clarified that he has no intention of fighting Rollins behind the scenes, but he confirmed that they do not get along. "We really do not like one another," Rhodes said.
"The American Nightmare" said that there isn't a particular reason for their dislike of each other, but he speculated that it could be the result of some "professional jealousy" between them. Rhodes admitted that he felt jealous of Rollins when he cashed in the Money in the Bank briefcase to win the World Heavyweight Championship at WWE WrestleMania 31, describing the moment as the "heist of the century." These days, however, Rhodes is the one at the top of the card at the biggest show of the year, while Rollins was given a marquee match against Logan Paul.
That said, while Rhodes noted that he and Rollins don't have the best personal relationship, he does respect his rival as a performer. "I often tell people that I think he's one of the top three in the world. I really, really do." Furthermore, Rhodes didn't find it difficult to work with Rollins during their previous program either, as they're both professionals at the end of the day.
If you use any quotes from this article, please credit BT Sport with an h/t to Wrestling INC. for the transcription.