Bushwhacker Butch Dead, WWE Hall Of Famer's Passing Announced By Tag Team Partner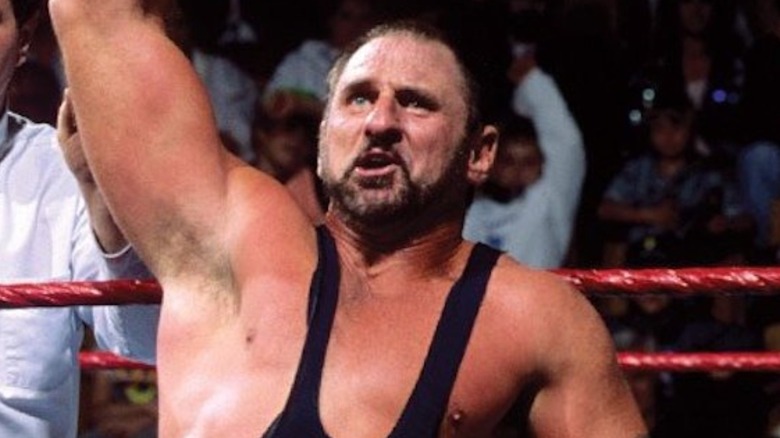 WWE
WWE Hall of Famer Robert Miller, best known for his wild in-ring persona as Butch – one-half of the legendary Bushwhackers tag team – has died at the age of 78. The news was confirmed by his longtime partner Luke's daughter Jackie in an Instagram post on Monday afternoon. 
"Our dear Bob has passed away," Luke's daughter wrote. "Those we love never truly leave us. There are things that death cannot touch. We will always love u uncle Bob Miller until we meet again."
After breaking into the business in the mid-1970s as the Sheepherders, the duo would grow to become beloved fan favorites after signing with the World Wrestling Federation in 1988, with Butch often serving as the mouthpiece of the partnership when they weren't busy licking the faces of each other and those at ringside.
Before arriving in the WWF, the Sheepherders were renowned for violent bloodbaths in the territory days, most notably winning the Florida version of the NWA United States Tag Team Championship during a bitter rivalry with The Fabulous Ones, Steve Keirn and Stane Lane. It made their transition into loveable kid favorites in the WWF all the more unique. The Bushwhackers quickly became stalwart attractions on WrestleMania and pay-per-view undercards during the company's "Golden Era." Butch last wrestled for WWE at WrestleMania X-7, taking part in the Gimmick Battle Royal. Luke and Butch were inducted into the WWE Hall of Fame in 2015. 
Wrestling Inc. extends its sincerest condolences to the family and friends of Robert Miller.