Bruce Prichard Thinks Vince McMahon Was Terrible At Play-By-Play But Told Stories Well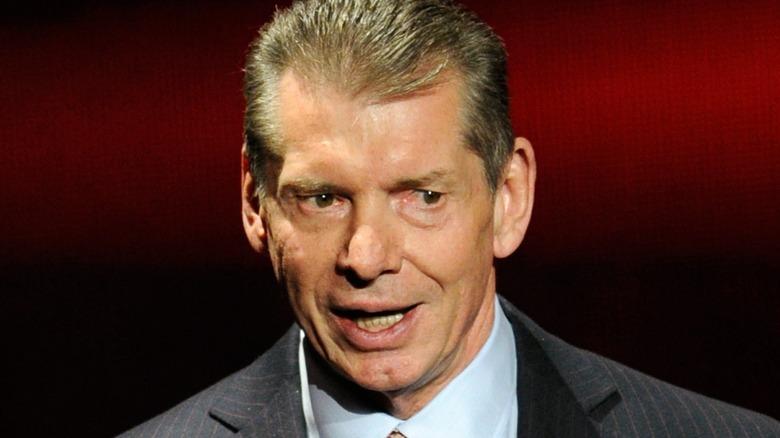 Ethan Miller/Getty Images
For a number of years, Vince McMahon was the voice of WWE. Prior to taking center stage as Mr. McMahon or becoming known for his boardroom dealings, it was McMahon on commentary calling the action on WWE's weekly programming. And while McMahon has never been in the conversation as one of the greatest to call a match, WWE executive Bruce Prichard recently spoke about why he thinks his current boss should get more credit than he does. 
"Vince was the worst play-by-play guy in the world, absolutely the worst," Prichard told "The Press Box." "Never called a hold, never called a move, but what Vince did was tell stories and his over-the-top storytelling — I didn't appreciate it until much later in life, and when you go back and listen to it — it makes you chuckle. But it was great storytelling, and sometimes I think that commentators and play-by-play guys get too wrapped up in, you know, 'Nice arm drag, he's got an armbar, side-headlock takeover.'" 
McMahon's philosophy on the role of a wrestling commentator has long been that they should focus more on conveying emotions and telling those stories over giving a blow-by-blow account of what's transpiring in the ring. Over the years, we've seen that become more entrenched in the WWE sports-entertainment style of broadcasts over some of its competitors' heavy focus on the wrestling itself. 
During his appearance, Prichard would also go on to praise former WWE commentators Bobby "The Brain" Heenan and Gorilla Monsoon for their work in the booth.
If you use any quotes from this article, please credit "The Press Box" with a h/t to Wrestling Inc. for the transcription.