RJ City Describes Pro Wrestling As 'Violent Muppet Show'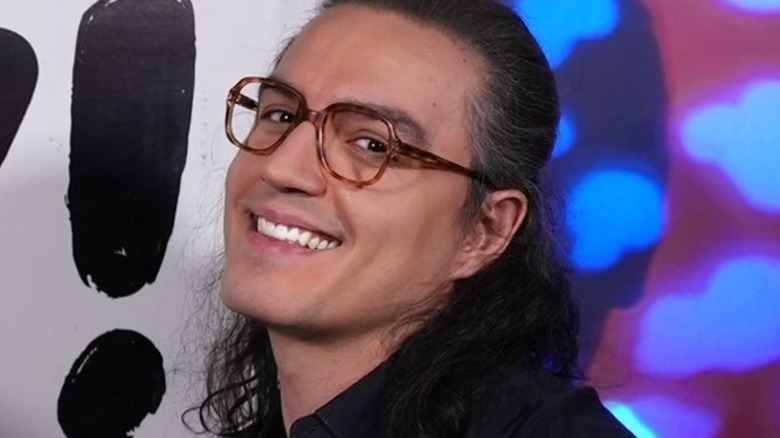 AEW
As kayfabe began to go the way of the dodo and the world at large began to smarten up to professional wrestling's tricks of the trade, more and more people who are not fans of the art form began to question why anyone would like it. But wrestling fans always have their own reasons for watching. Whether it be the larger than life characters, the intricate storylines, the adrenaline-fueled moves, or the sense of community, there are countless reasons to love wrestling, and none of them are wrong. With his signature charm, AEW personality RJ City has found a way to explain this phenomenon with a metaphor that possibly no one has ever thought of before.
While appearing on "The Best Show," the host of "Hey! (EW)" explained to Tom Scharpling, who proclaims to know absolutely nothing about pro wrestling, that the sport can be compared to Jim Henson's greatest and arguably most beloved creation: "The Muppet Show."
"My thesis is [that] you do know pro wrestling, you just do not know it yet," City said. "The best way I can describe it is a violent 'Muppet Show.' It's a show about putting on a show because nothing ever goes according to plan. Each character has their different thing that they want to do and it's thrown into conflict, obviously, with other characters. But also [it's] within the confines of the show, so there's always a lot of going backstage."
City continued by saying that a big boss character such as Tony Khan or Triple H would be the Kermit the Frog of their respective programs. He doesn't go any further with his fancasting of wrestlers as Muppets, which is a shame, because we really want to know which one is Bunsen Honeydew.