Tyrus Sees His Career Ending In NWA, But Would Like One Last Goodbye In WWE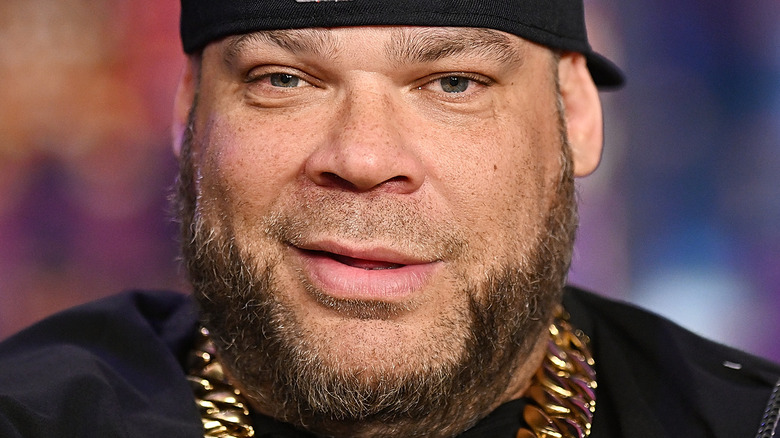 Steven Ferdman/Getty Images
Tyrus might be riding high in NWA these days, but he'd like to have one final match in WWE before he hangs up his boots. During a recent interview with Fox News Digital, the wrestler formerly known as Brodus Clay said that he wants to stop by his old stomping grounds for one last hurrah.
"It's one of those things where, like, I think because I started there, it would be nice to go back and say goodbye," Tyrus revealed. "But as far as like a long-term run or anything like that, no, I'm not interested in that anymore. I'll probably finish my career in the NWA, but it would be nice to come back and have a one-off or just say goodbye to the fans."
Tyrus originally signed with WWE in 2006 and remained there until 2014. He is arguably most famous for his run as "The Funkasaurus" iteration of Clay, which saw him dance on the way to the ring. Since leaving the company, he's competed in promotions such as Impact Wrestling and NWA, while also working as a Fox News contributor. However, he credits WWE for paving the way for him to have a successful career in wrestling and media.
"Where I started in the WWE is a big part of my success and, again, like I said, a lot of it has to do with scheduling. I'm pretty busy with Fox and there are no part-time jobs in the WWE. I'll cross that bridge when I get there." He went on to say that he won't be upset if he never returns to WWE, and that he intends to hang up his boots in NWA.