Legendary WWE Intercontinental Champion Ken Patera Releases New Autobiography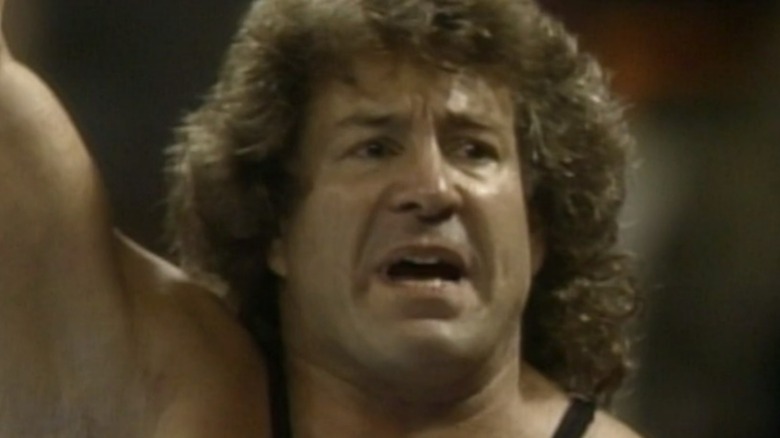 WWE/Peacock
One of WWF's original Olympic crossover athletes has released a new autobiography about his life in and outside the squared circle.
Ken Patera, who once held the WWF Intercontinental Championship during his tenure with the professional wrestling promotion, published his autobiography titled "Weight of the World" on April 1. The book's forward is written by Ric Flair.
"Ken Patera crushed competition and broke records everywhere," the book's description notes. "He hurled Track & Field shot putters to the side. He pushed to the top of the weightlifting world winning countless medals in the Nationals, Pan Am Games and the Olympics –- and was the first American to ever clean & jerk over 500 pounds."
And "in pro wrestling, he main-evented for the AWA as one of Andre the Giant's biggest foils and held the WWF Intercontinental Title concurrently with the NWA Missouri Championship. These accolades were the results of hard work, but it wasn't an easy road. With obstacles, injuries, and an intense pressure to succeed, witness the fitness of the 'World's Strongest Man' and just how he handled bearing the 'Weight of the World.'"
Patera, now 79 years old, held several prestigious pro wrestling titles throughout his career in the 1970s and 1980s. Once known as one of the world's strongest men in the late 1970s, Patera parlayed his accolades outside the ring into his character inside of it. He held the NWA's Mid-Atlantic Heavyweight Championship twice, the promotion's American Heavyweight Championship once, and the Missouri Heavyweight Championship twice. As a tag wrestler, Patera also held the AWA World Tag Team Championship twice.