Ring Of Honor Made Dalton Castle Realize He Didn't Need WWE After Unsuccessful Tryout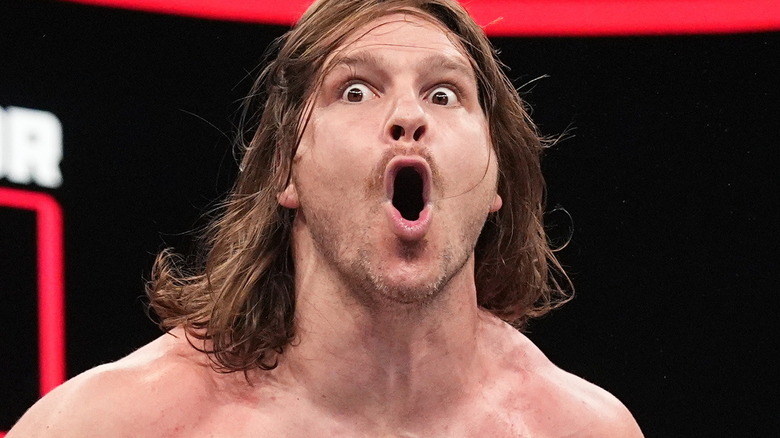 ROH
At one point in time, Dalton Castle was a recognizable staple in Ring of Honor. One of the premiere personalities in the promotion, Castle rode that popularity and success all the way to the ROH World Championship as well as the ROH World Television Championship and World Six-Man Tag Team Championship. However, his initial scheme for professional wrestling began with trying to make his way into WWE — something that seemed to on tap for Castle until things didn't go as planned, he told "AEW Unrestricted."
"I might have the order of things a little out of [whack], but I had kind of been knocking on Ring of Honor's door for a little bit," Castle recalled. "I lived in Albany, New York. Bobby Fish and I were really close friends, we traveled together, and he just kind of started being there for time. I got invited down to a try-out in WWE — 2013 or 2014, I don't remember the year — [and] it went so well until it didn't. And that really messed with my head, being told no. And there was a few months of weird depression where I was like 'Well, I don't know where I belong.'"
Lucky for him, a fateful encounter with Rhett Titus at a ROH show he attended would change the course of his wrestling life, proving that there was a non-WWE road he could travel. "It really became clear. I don't need WWE," he explained. "This is where I belong. And I can be a part of this and find the happiness I'm seeking in this art form right here. It really lit a fire under my butt." Soon after, the persona of Dalton Castle was developed and within a couple of short years, he got his shot with ROH and found his place.