Bruce Prichard Had To Inform Vince McMahon That Kim Kardashian's Butt Was A Big Deal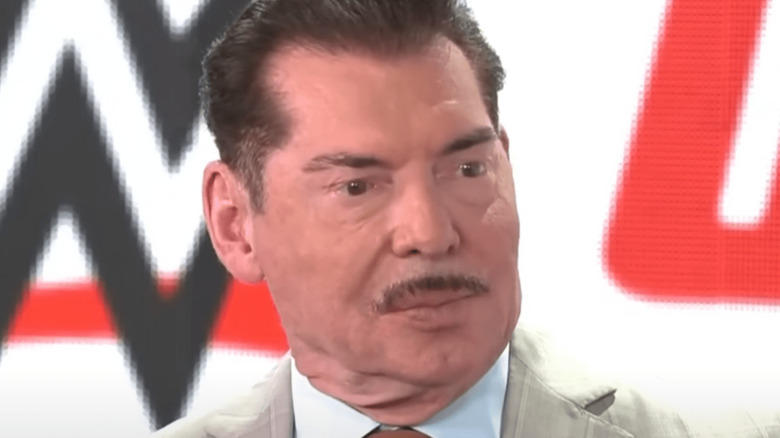 CNBC/YouTube
2008 was an era of many celebrity guest appearances for WWE, and it's easy to lose track of many of them in the shuffle of revolving guest hosts of "WWE Raw" at the time. One celebrity that has skyrocketed in fame since the time of their WWE appearance is Kim Kardashian. 
Kardashian appeared as a guest host for some segments of WrestleMania 24, and on a recent episode of "Something to Wrestle," Bruce Prichard recalled his time working with her for the show.
"Kim was a dream to work with. As far as when you look at the outside celebrities that have come in, some are so concerned about their image and what they will and won't do. Kim was like, 'I'm in your world, you tell me what you want me to do,'" he said. "She was a pleasure. Anytime you can have a celebrity show up on time with a great attitude, and not argue with you about every word, that's a good day."
However, there was one person backstage who was blissfully unaware of Kardashian and certain elements of her fame at the time: Vince McMahon. Prichard revealed that they filmed a backstage segment centered around Kardashian's butt, something McMahon didn't understand.
"I knew as soon as I showed it to him, he was like, 'God d***, you're starting it on her a**. Bruce, we don't do that.' I said, 'Vince, I know, but that's her gimmick," Prichard said. Ultimately, he said he got McMahon on board with the idea after showing him that this was something Kardashian's audience would understand.