The Rock Offers Condolences To The Family Of Deceased NFL And XFL Player Chris Smith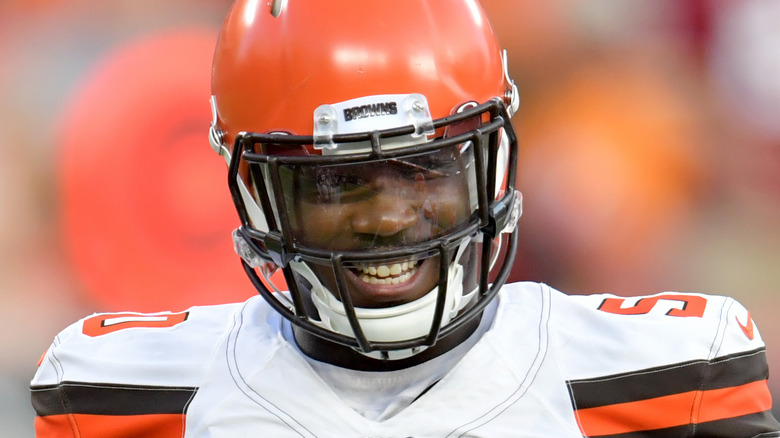 Jason Miller/Getty Images
Former NFL defensive lineman Chris Smith passed away at age 31. According to NBC News, it was his agent, Drew Rosenhaus, who first announced on Tuesday his passing. At this time, no details behind Smith's cause of death has not been revealed. Smith played for the NFL for eight seasons and played in several teams including the Jacksonville Jaguars, Houston Texans, Las Vegas Raiders, Baltimore Ravens, and Cleveland Browns — before signing with the XFL on March 9.
Dwayne "The Rock" Johnson took to Twitter this afternoon to send his condolences. The Rock along with Dany Garcia, and the Redbird purchased the XFL from Vince McMahon in August 2020 for 15 million. The third iteration of the XFL kicked off this past February and games aired on ABC, ESPN networks, and FX.
"I was so sorry to hear this news. Heartbroken for Chris' family. Our entire XFL universe sends it love, light, and strength to the Smith family. Stay strong. We are here. dj," he tweeted.
Smith played five games as a Seattle Sea Dragon. The XFL team also took to social media to release a statement on Smith's passing, noting how the "entire XFL mourns the loss of Chris, "a powerful presence in the locker room," and "was universally loved by teammates and the coaching staff." The Seattle Sea Dragons last played on Sunday, April 17, where they won against the St. Louis Battlehawks. Their time game is set for April 23. Wrestling Inc. sends its condolences to Smith's family and friends.