David Arquette Blames Tony Schiavone For His Wrestling Career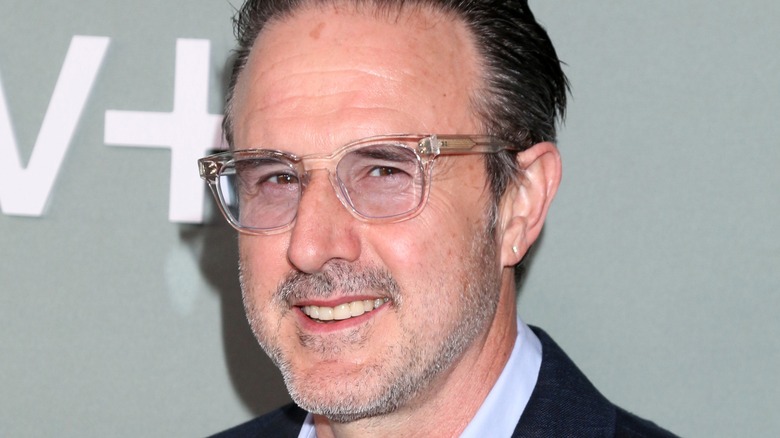 Kathy Hutchins/Shutterstock
RJ City's long and antagonistic relationship with David Arquette has come to "Hey! (EW)" and RJ City is looking for answers, specifically who is to blame for the former WCW Champion's career in professional wrestling.
"Tony Schiavone threw my name in the hat as a joke which ended up taking on a life of its own," Arquette said, "so thank you, Tony." Apoplectic, RJ calls the decades since a "sick Schiavone prank." Arquette wants Schiavone to get proper credit though and is grateful.
"Thank you, Schiavone," Arquette said. "I tried to get him in the wrestling documentary that I did...I couldn't find him so I got Howdy Price." The documentary in question is You Can't Kill David Arquette, an examination of Arquette's return to wrestling in the late 2010s, where he teamed alongside RJ City and soon feuded with the AEW interviewer. This run on the independent scene was infamous for an incident where Arquette was severely injured in a deathmatch with Nick Gage, after which he was rushed to the hospital by Beverly Hills 90210 actor and father to AEW's Jungle Boy, Luke Perry. The injury drastically changed the focus of the documentary and ultimately inspired its title.
Ultimately a promotional stunt for the failed film Ready To Rumble, Arquette's WCW title win was a divisive moment in the history of pro wrestling, and even Arquette himself understood that, opting to donate his payout from his WCW appearances to the family of Owen Hart, who had died tragically months prior.