Chavo Guerrero Trolls WWE Fans With Heelish Critiques Of Rey Mysterio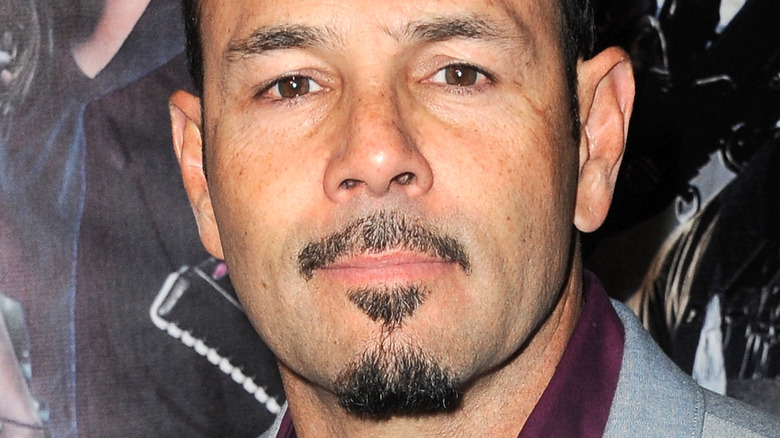 Albert L. Ortega/Getty Images
Chavo Guerrero has been heeling it up on Twitter this week, and a longtime friend of the Guerrero family was on the receiving end of his antics. Guerrero appears to have taken umbrage with Rey Mysterio's recent tributes to Eddie Guerrero, which have included using "Latino Heat's" famous lowrider entrance and reforming the Latino World Order with Legado Del Fantasma's Santos Escobar, Cruz Del Toro, Joaquin Wilde, and Zelina Vega.
"If @reymysterio is really mentioning the Guerrero name only in tribute [and not] to line his own pockets with cash, maybe he'll donate some of that money to charity,or even better,how about to Eddie's daughters.That will show myself &the fans that hes not prostituting the family name."
In another tweet, Guerrero doubled down on his claim that Mysterio is using Eddie's name to make money. When some WWE fans confronted him about the accusation, he reiterated that Mysterio should pass on some of his earnings to the Guerrero family.
Some fans responded by saying that Mysterio is honoring the legacy of his best friend; however, Guerrero denied that Mysterio and Eddie were as close as some people think. "They were? That's funny, I guess your are the only one who thinks that. Everyone knows who Eddie's best friend was, it wasn't Rey," Guerrero tweeted in response to one social media user. 
In the end, Guerrero implied that he was tweeting in character and trolling the fans. "This is how a heel should tweet. Hook, line & sinker....I still got it," he wrote. As of this writing, Mysterio has yet to respond to Guerrero's social media posts.